EU referendum: Presidential hopeful Jeb Bush backs UK-US trade deal after Brexit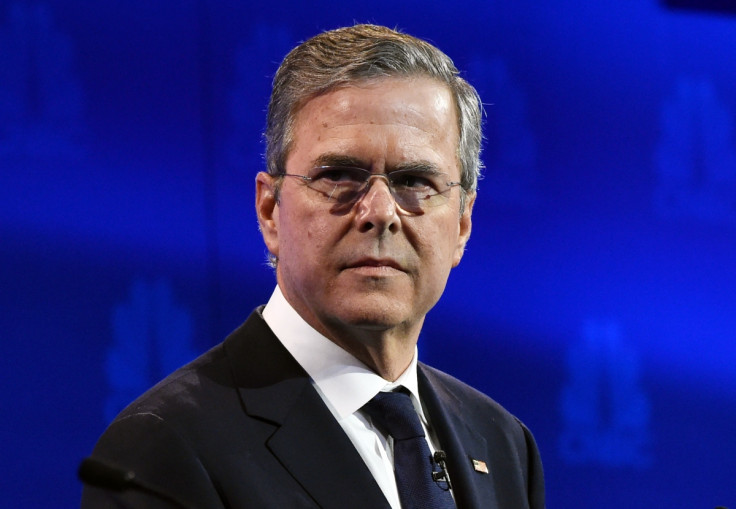 Presidential hopeful Jeb Bush would "work with" the UK on a trade deal with the US if Britain broke away from the EU and if he gained power in 2016. The Republican, a former governor of Florida and member of the Bush political dynasty, made the pledge after US trade representative Michael Froman warned the White House would not sign a trade agreement after a Brexit.
"Great Britain is a sovereign nation, and they must make this decision about their relationship with Europe on their own," Bush told Breitbart News. "The US should not be putting a thumb on the scale and certainly shouldn't bully an ally. That said, as president, if Great Britain made that decision of course the US would work with them on a trade agreement."
But Bush's chances of even gaining the Republican presidential nomination are looking slim at the moment as the 62-year-old trails behind Ben Carson (24.8%), Donald Trump (24.6%), Marco Rubio (11%) and Ted Cruz (8.8%), according to the latest opinion poll average from RealClearPolitics.
Meanwhile, a poll from NBC/Wall Street Journal published on 3 November found Democrat candidate Hillary Clinton would be neck and neck with Carson in the race to succeed Barack Obama as US president if they both won their party's nominations.
The Democrat urged the British electorate in July to remain inside the EU when they vote at the referendum, which will be held in 2016 or 2017. "Having the UK in the EU gives us much greater confidence about the strength of the transatlantic union," the president told the BBC.
David Cameron is continuing his renegotiation with Brussels over Britain's relationship with the 28-member bloc. The prime minister is expected to campaign to keep the UK inside the EU and public opinion seems to be on the Conservative leader's side at the moment. The latest poll from ICM, of more than 2,000 people between 30 October and 1 November, put remain seven points ahead of leave (45% versus 38%).
© Copyright IBTimes 2023. All rights reserved.