Pro-EU MPs could use the Conservative government's small majority to push for the UK to stay in the European single market, even if the public vote to leave the European Union.
Unnamed MPs have said that if there were a Brexit vote, pro-EU MPs, who comprise 70% of Commons' members, could justify the move because the Leave campaign has not explained what trading relationship it wants the UK to have with the EU.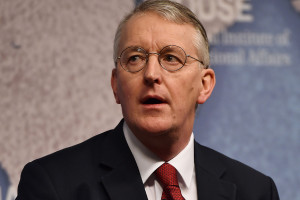 Labour MP Stephen Kinnock said that Parliament could push for continued contributions and freedom of movement, saying: "Well, we feel more comfortable supporting the Norway model because at least that won't destroy the entire British economy."
But Leave campaigners criticised the rumours, with former Conservative MP Sir Gerald Howarth saying that such a move could trigger a constitutional crisis, telling the Telegraph: "It would be constitutionally wholly improper for members of parliament elected on a basket of issues to thwart the will of the people."
Another minister told the paper: This is not fantasy. This is a huge probability. The longer we move away from the referendum, the more the economic pressures will grow to keep some links with the single market."
Meanwhile, UKIP leader Nigel Farage has been under fire over his claims that migrants could put women in Britain at risk of sexual assaults.
He said there were "very big cultural issues" that could mean women in the UK could be endangered. "The nuclear bomb this time would be about Cologne," he said, referring to mass sexual attacks that were alleged to take place in Germany last New Year's Eve.
But Sayeeda Warsi, and human rights campaigners Doreen Lawrence and Shami Chakrabarti have demanded an apology from Farage when he takes part with the prime minister in a live EU referendum programme on ITV on Tuesday 7 June.
Warsi, a Tory peer and former party chairman, wants Britain to leave the EU but says his comments crossed the "line of civilised discourse". In a letter to the Guardian, Warsi, Lawrence and Chakrabarti said the comments took Farage to a "new low".
In the first of the BBC's EU referendum prime time events, Labour MP and shadow foreign secretary Hilary Benn was interviewed by Andrew Neil on Monday night (6 June) where he was asked three times about how the Remain campaign proposes to control immigration.
"Part of the deal of being part of the European Union is free movement of workers... 1.2 million British workers exercise those rights in other EU countries. We have a need for people to come in. As long as there are jobs available and we have economy that attracts people and they pay tax and they are working...then good luck to them," Benn told Neil.