Ryanair has launched a 'Fly Home to Vote Remain' seat sale. Under this, the Irish low-cost airline will offer flights to the UK at a bargain price starting at £15.34 (€19.99, $22.39) on 22 June and 23 June. This is so that Britons living abroad can vote in the 23 June EU referendum poll that will decide if people in the UK want to remain in the European Union or leave it.
The Irish carrier is a firm supporter of the UK remaining in Europe. It had on 24 February said that it remained committed to supporting the campaign and had then explained that a 'Remain' vote would lead to more jobs and better economic growth for the UK.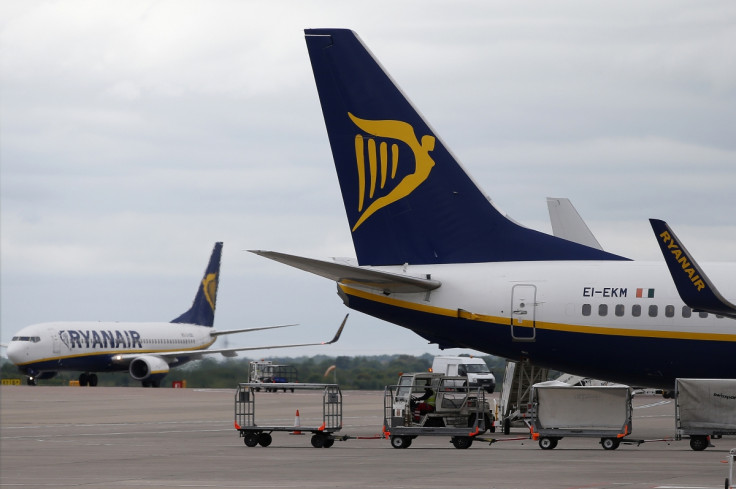 "Leaving Europe won't save the UK money or red tape because, like Norway, the UK will still have to contribute to Europe and obey its roles if it wants to continue trade freely with Europe, so it's clear UK voters should vote yes to Europe and yes to the reformed Europe that David Cameron has delivered", Ryanair's chief executive Michael O'Leary, had then explained.
The current sale is now aimed at encouraging the more than 1.2 million Brits living abroad to fly back home to vote at the polls. However, these discounted fares can be purchased only until midnight on 19 May on the company's website.
Kenny Jacobs, chief marketing officer at Ryanair said, "As an active supporter of the 'Remain' campaign, we are launching a €19.99 seat sale on flights to the UK on 22 and 23 June to allow UK citizens to fly home to vote 'Remain' in the Brexit Referendum."
"These flights are available for booking for 24 hours, on Thursday, 19th May. As the UK's largest airline, Ryanair is absolutely clear that the UK economy and its future growth prospects are stronger as a member of the European Union than they are outside of the EU and with just 5 weeks to go, we will continue to work hard to help deliver a resounding 'Remain' vote on 23 June", Jacobs added.
Ryanair, headquartered in Dublin, Ireland, has a total workforce of 3,000 people across its 13 UK airport bases. It flies more than 41 million people between the UK and Europe each year.