The European Central Bank (ECB) has no plans to cut its deposit rates further despite zero inflation in the euro zone, said ECB's executive board member, Benoit Coeure, according to a report released on Thursday (19th May).
In an interview with Japanese newspaper The Yomiuri Shimbun, Coeure stressed that there was always scope to trim rates. "It is, in principle, possible to cut this rate further, but there is currently no plan to do so."
The ECB deposit rate currently stands at -0.40% – the amount that banks are expected to pay on the cash deposited with the central bank. This is in contrast to a majority of countries, where banks are paid interest for hoarding cash.
These negative rates have come under criticism by banks and investors - particularly in Germany - who have claimed that this policy has led to a reduction in their profits and has negatively affected financial markets. Certain policymakers in Germany, including Finance Minister Wolfgang Schaeuble, are said to have publicly criticised ECB's ultra-low rates.
Schaeuble claimed that the ECB's policies were partly responsible for the rise of Alternative for Germany (AfD) – a right-wing populist and Eurosceptic political party in Germany – which was founded in 2013.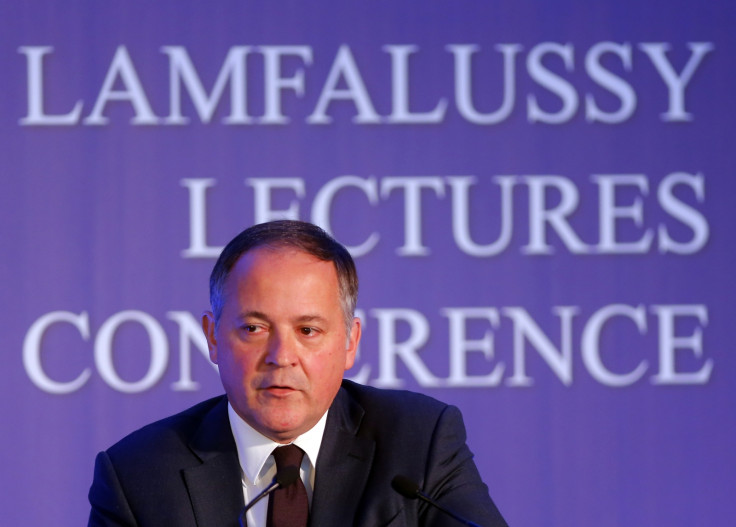 However, Coeure maintained that banks had, by far, benefited from these rates and that markets continued to work smoothly. Furthermore, at the ECB's April policy meeting, rate setters including the euro zone's 19 governors and the ECB's top six executives, had agreed to defend ECB against such critics, according to Reuters.
"There was general agreement that there was a need to counter the perception that monetary policy could no longer contribute to a return of inflation (to the ECB's target). In light of recent public criticism ... in a Member State, it was viewed as important to reaffirm collectively the independence of the ECB in the pursuit of its mandate", the ECB had said.
After the meeting - which was held in April - ECB President Mario Draghi and Deutsche Bundesbank president, Jens Weidmann, defended the ECB's policy. They explained that the negative interest rate was introduced to counter weak economic growth.