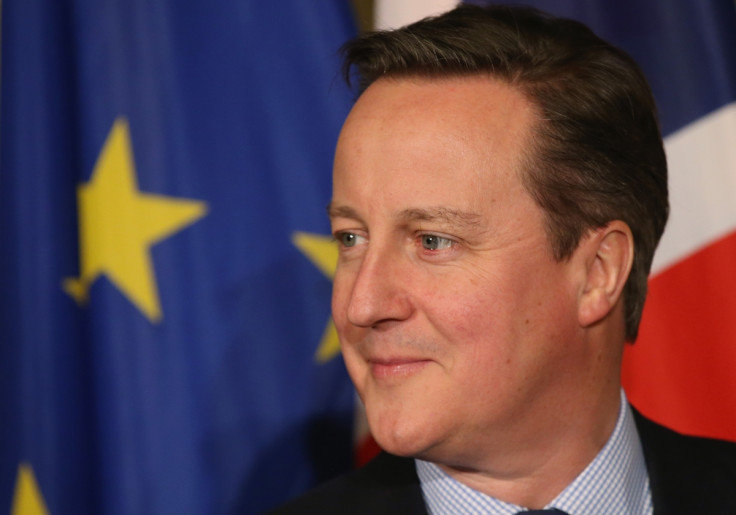 After a long day and night of discussions in Brussels, UK Prime Minister David Cameron may have reason to be worried. Talks to consider his reform proposals to keep Britain in the EU may take longer than expected.
With the way the talks have been progressing, European Council President Donald Tusk told EU leaders on Thursday (18 February) that he was prepared to extend the summit until Sunday if necessary to get an agreement. Dutch Prime Minister Marc Rutte had suggested that the talks could go on until Saturday after a marathon six-hour dinner on migration sidelined the talks on the UK's reforms.
Cameron did not make things easy either by throwing in a surprise request for an "emergency brake" for benefits restrictions of up to 13 years. The new proposal, according to two EU ministers, will involve an initial seven-year period of restrictions, followed by two renewable periods of an extra three years, the ministers told Sky News.
Tusk who agreed with Cameron on the reform plans before they were put forward to member states at the summit, admitted that "a lot still remains to be done." Speaking after the discussions that ran into the night, he said that some progress had been made, before he left to attend another meeting with European Commission President Jean-Claude Juncker and Cameron. The meeting to discuss Cameron's reform plans will resume at 11am local time on 19 February.
Italy's Prime Minister Matteo Renzi told reporters as he was leaving the talks that he was "less optimistic on a deal with Britain" than when he arrived at the summit. He was not alone. Ireland's leader Enda Kenny also played down hopes of an agreement saying that the process "may take longer than expected."
German Chancellor Angela Merkel however tried to put a positive spin on the day's talks, saying that EU leaders want to reach a deal to help keep the UK in the bloc. "The wish is there to keep Britain as a member of the European Union. It became clear that agreement will not be easy for many, but that the will is there," she said.
Downing Street sources say 'no real progress' so far
Downing Street sources told the BBC that the first EU Council session ended with no agreement on several issues, with "no real progress" being made so far. EU sources said that although the talks were "constructive", some countries had spoken out against Cameron's plans.
The EU source said five of the key areas where agreement had not been reached include how the EU's binding treaties will be changed to accommodate the reforms sought by the UK; how many member states can trigger an "emergency brake" on migrant welfare,; for how long restrictions can be placed on in-work benefits for migrants; whether child benefit curbs can be applied retrospectively and changing existing treaties to alter the principle of the "ever-closer" union which the UK is not in favour of.
The BBC says that this is the "best chance" Cameron has of getting a new deal with the EU. "There could always be another summit, more talks, more negotiations but there's no guarantee the terms would get any better for the UK."