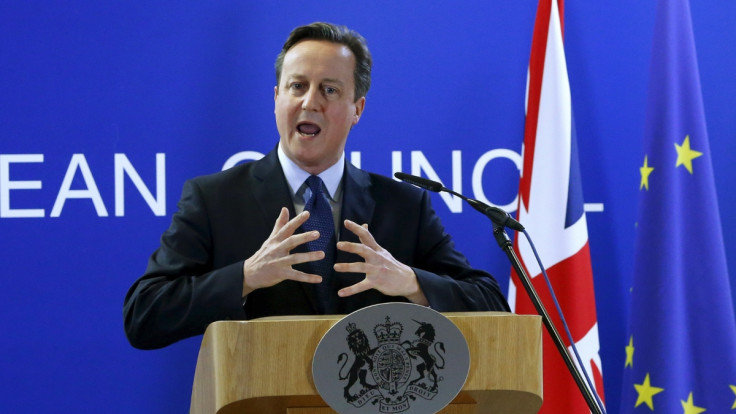 UK equity markets will feel the impact of the uncertainty surrounding the referendum over Britain's membership of the European Union (EU) regardless of the outcome of this week's summit, a global investment management firm said.
According to Pacific Investment Management Co (PimCo), whose flagship fund has $90bn (£63bn, €81bn) worth of assets under management, put the chances of Britain leaving the EU at approximately 40%.
"UK polls suggest a tight vote with a very high degree of uncertainty," PimCo portfolio manager Mike Amey said. "We assume the UK will vote to remain in the EU. However, we assign a probability of up to 40% to a Brexit."
Amey added the way the markets will react to a vote to leave would depend on how Brussels and London dealt with such an outcome.
"Where the two sides act as if in an unpleasant divorce [...] the market response could be more long-lasting, with obvious pressure on the British pound and large UK-listed companies with significant European activities," he said.
UK Prime Minister David Cameron is working to reach an agreement with EU leaders by the end of this week over a set of reforms he aims to introduce in the 28-country bloc ahead of an historic referendum on Britain's membership of the EU, which is set to be held in June.
However, Cameron has come under pressure from Eurosceptics, who claimed the draft deal, which the prime minister had hailed as "real progress", had been "watered down" after it emerged the document included a so-called "emergency migrant break". The clause would allow Britain to apply to Brussels in a bid to stop giving in-work benefits to EU migrants in Britain for up to four years.
The prime minister also faces opposition from the Visegrád Group (made up of the Czech Republic, Hungary, Poland and Slovakia) over the his plans to stop child benefit being exported abroad.
Earlier this week, a report published by Brussels-based CeeMet, which represents approximately 200,000 manufacturers across Europe, said leaving the European Union (EU) could reduce Britain's output by over 7% over the next 15 years.
"The impact could be even greater as the analysis focuses on the industrial sector and doesn't take into account the impact in the UK financial and wider services sector," Frederic Gonand, a professor at the University of Paris-Dauphine, wrote in the report.