Outgoing US President Barack Obama has got Brexit campaigners hot under the collar after it was revealed he could make a pro-"remain" intervention in the EU referendum campaign. White House officials have stressed Obama will only reveal his "friendly" thoughts if quizzed on the issue by journalists when he visits London between 21 and 24 April.
"He will make it clear it is a decision for the people of the UK to make, not ours," Ben Rhodes, Obama's national security adviser, told reporters. "I am sure he will have plenty of opportunities to be asked this question. He will be very candid as a friend that it is important for the UK to remain in the EU."
Obama, who plans to meet the Queen to celebrate the British monarch's 90th birthday, is the latest world leader to warn against a "leave" vote at 23 June ballot. German Chancellor Angela Merkel, China's President Xi Jinping and other statesmen have backed the UK staying inside the 28-nation bloc. You can read their thoughts below.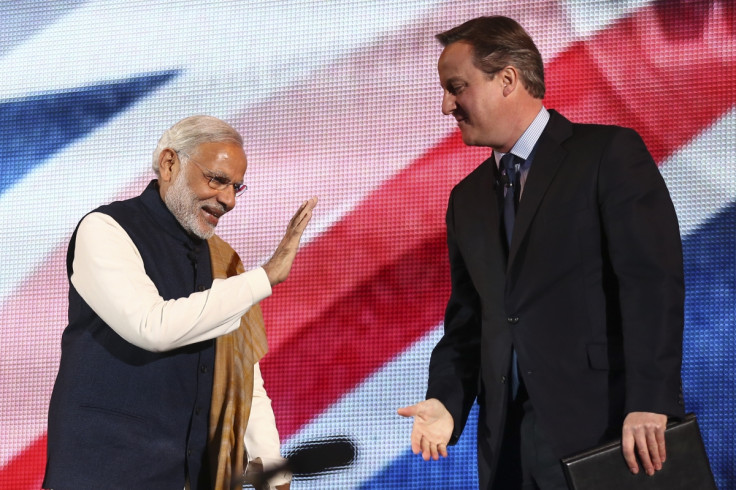 Narendra Modi, prime minister of India (November, 2015)
"As far as India is concerned, if there is an entry point for us to the EU, that is the UK and that is Great Britain.
"If we have economic cooperation with any country, then the economic cooperation is with the UK. Yes, we are going to other EU countries as well, but we will continue to consider the UK as our entry point into the EU."
Julie Bishop, Australia's foreign minister (April, 2016)
"I took the opportunity to inform [David Cameron] that while Australia acknowledges that the referendum on Brexit is a matter for the British people, Australia believes it would be in our interest if a strong United Kingdom remained a part of the European Union."
"The EU is a significant trading partner for us, a strong UK as part of the European Union would be in Australia's interests."
Xi Jinping, president of China (October, 2015)
"China hopes to see a prosperous Europe and a united EU, and hopes Britain, as an important member of the EU, can play an even more positive and constructive role in promoting the deepening development of China-EU ties."
Quotes via The Financial Times
Angela Merkel, chancellor of Germany (February, 2016)
"I am convinced that it is in our national interest for Great Britain to remain an active member in a strong and successful European Union... Europe needs Great Britain's foreign and security policy commitment to assert our values and interests in the world."
Quotes via The Associated Press
UPDATE: Correction (4/5/2016)
This article previously and wrongly suggested that the government of Canada had a position on the UK's EU referendum. It remains neutral on the issue.
Latest EU referendum opinion polls
| | | | | | |
| --- | --- | --- | --- | --- | --- |
| Date | Pollster | Remain | Leave | Undecided | Method |
| 8-10 Apr | ICM | 42% | 45% | 12% | Online |
| 6-7 Apr | YouGov | 40% | 38% | 16% | Online |
| 29 Mar-4 Apr | YouGov | 39% | 38% | 18% | Online |
| 1 Apr–3 Apr | ICM | 44% | 43% | 13% | Online |
| 29 Mar–3 Apr | OBR | 51% | 44% | 5% | Telephone |