Thousands of people have signed a petition urging Labour Councillor Anne Lee to resign following "deplorable" EU referendum comments linking the Brexit campaign to the murder of Labour MP Jo Cox. Nearly 1,500 people have signed the petition in less than 24 hours, despite the fact that Councillor Lee had already apologised for her comments.
The Labour Councillor for Kettering Borough in Northamptonshire wrote on Facebook on 18 June urging people to vote Remain in the referendum on 23 June. Citing Jo Cox's murder, Lee blamed Leave campaigners for creating "fear and hate", prompting instant backlash from those accusing her of using the MP's murder for political gain.
Creator of the petition, Sam Watts from Burton Latimer, wrote: "It is not right for anyone to use the horrific murder of Jo Cox MP has a political tool, nor is it right to alienate around half of those you serve by saying they stand for hate and fear, or that they are on par with a mentally disturbed murderer."
Since then, Lee has deleted the Facebook post and apologised for her comments and insisted that she only meant we should "tackle the prejudice and hate that killed" Cox. She echoed former prime minister Gordon Brown's comments in the Guardian, where he stated that "unless we strive for a culture of respect to replace a culture that does little to challenge prejudice, we will be learning nothing from what happened to Jo".
According to the Northamptonshire Telegraph, Lee said: "The death of Jo Cox has deeply upset us all. I am sorry if my words were poorly chosen."
However, many have remained unmoved by her apology and the petition has continued to gain momentum since being launched on 20 June. Thousands said they had lost faith in her ability to represent the people of Kettering.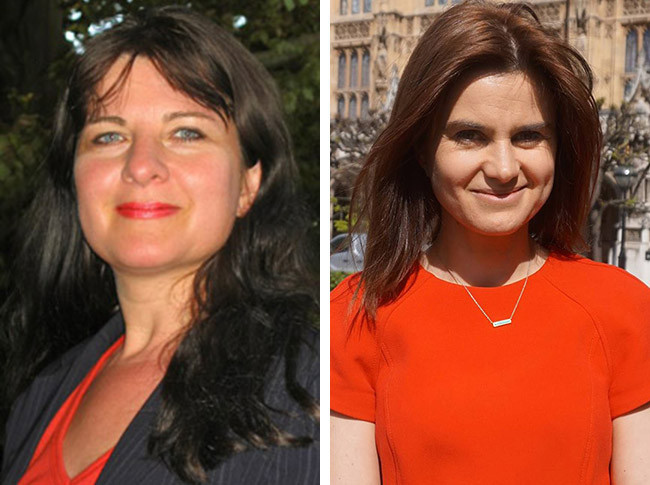 One signatory stated: "This woman has to go. Funny how it is us Brexitiers that she wishes to portray as hate mongers and fear mongers, when it is her and her side who are picking over the corpse of a woman not yet cold."
Prime Minister David Cameron has faced similar backlash, following his comments in the Telegraph on 18 June where he used his opinion piece to comment on Cox's death, linking it to the EU referendum.