EU referendum: Watch Stronger In Europe mock top Eurosceptics over post-Brexit vision
The EU referendum campaign has taken a light-hearted turn after Britain Stronger in Europe (BSE) released a Facebook video mocking prominent Eurosceptics. The short film makes fun of Ukip's only MP Douglas Carswell, Eurosceptic firebrand Nigel Farage, Vote Leave chief executive Matthew Elliott and Conservative MEP Dan Hannan, among others.
The video seems to show contradictory statements from the politicians about what the UK would be like after a Brexit. "No one knows what Britain out of Europe would look like – not even those who want us to leave," the film's caption said.
The video comes ahead of a debate between the co-founder of Leave.EU Arron Banks and Will Straw, BSE's executive director. The pair are expected to clash at the Foreign Press Association in London on 7 January. The event will follow a similar debate in October 2015 when Straw took on Vote Leave campaign director Dominic Cummings.
David Cameron still has not set a date for the referendum, but he has promised to hold the historic ballot before the end of 2017. The latest major development ahead of the vote was the prime minister's decision to grant his ministers a free vote on the issue. The move means Eurosceptic ministers can back a Brexit and keep their government positions after Cameron has finalised his renegotiation deal.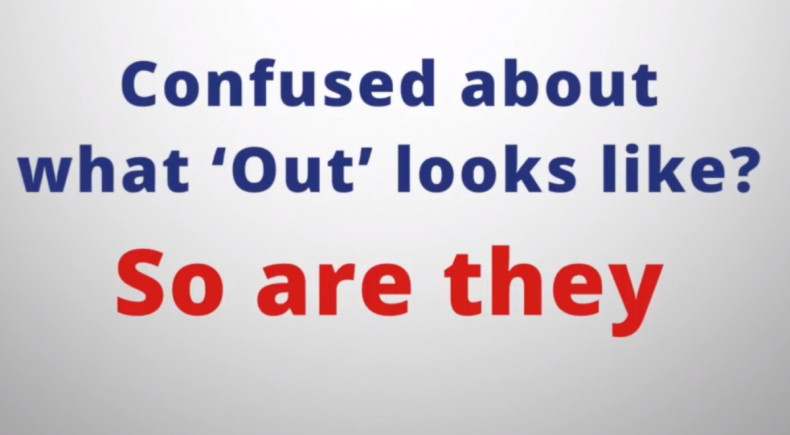 Meanwhile, IBTimes UK exclusively revealed on 6 January that Leave.EU has claimed to sign up more than 600 Conservative councillors for their campaign. The group is contending Vote Leave to be assigned the official Brexit campaign nomination from the Electoral commission. The latest opinion poll from YouGov for The Times, of more than 1,500 people between 17 and 18 December, put "leave" one point ahead of "remain" (42% versus 41%, respectively).
UPDATE: 8 January
A Leave.EU spokesman said: "As usual, the [Stronger In] campaign are missing the point. The point of Brexit isn't to impose a single vision on everyone – that's the EU's failed model, which has done so much harm in countries like Greece.
"We want a situation where the electorate can choose from a whole range of different visions on election day. In the EU, our government is constrained within the confines of a fairly narrow vision, determined by a cabal of Brussels bureaucrats who are unelected and largely unknown.
"It's exactly this inflexibility and lack of accountability which makes the EU so popular with the disgraced politicians and crony corporations which are it's strongest supporters, in fact."