As some of European football's most skilful midfield schemers have left the stage over recent years, Croatia's Luka Modric has gone some way towards filling the void. The diminutive Real Madrid man boasts the same level of timeless vision and technique that allowed the likes of Xavi Hernandez and Paul Scholes to prosper at the top level.
In a sport that appears to be increasing reliant on physicality and workrate, there is a certain charm to watching the 30-year-old midfielder dictate the pace of the match courtesy of his exquisite passing range. And if Ante Cacic's side are to stand any hope of achieving an upset tournament win at Euro 2016, they will need the former Tottenham Hotspur star to be at his eye-catching best.
Although Modric is now widely recognised as one of the modern game's most creative and influential midfielders, his enviable skills have been frequently overlooked and underrated for the bulk of his career.
Modric first fell in love with football in the early 1990s after his family were displaced from their home because of war in Yugoslavia. He trained with the Croatian side NK Zadar and reportedly wore shin pads made of wood because his family could not afford the real thing.
Modric's lightweight frame led to serious doubts about his ability to establish a career as a professional and he was even overlooked by Hajduk because of his lack of physicality. Shortly afterwards, however, Dinamo Zagreb opted to take a punt on the clearly talented but fragile-looking 16-year-old.
Within two years, Modric was loaned out to Zrinjski Mostar in the Premier League of Bosnia and Herzegovina, where, at the age of just 18, he impressed experts with his versatility and was named the Bosnian and Herzegovinian League Player of the Year. The Real Madrid player would later claim that his experience in the Bosnian league made him more resilient and prepared him for stiffer tests later in his career.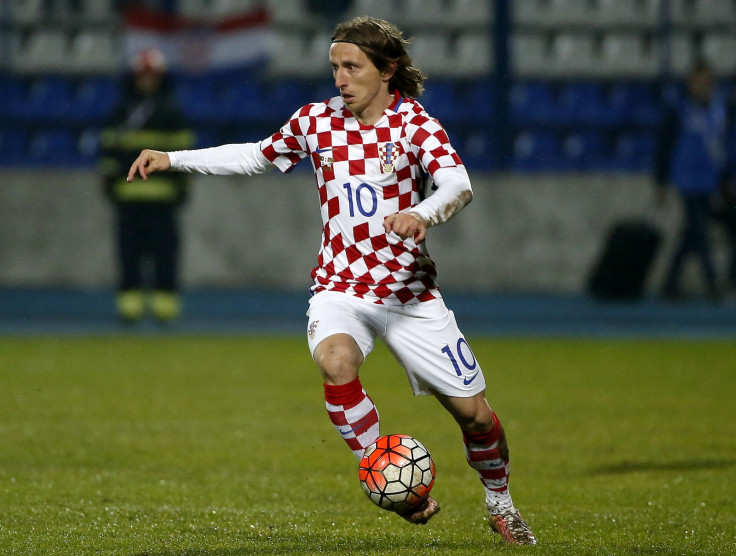 Modric was subsequently loaned out to Croatian side Inter Zapresic, where he impressed once more and helped to achieve second position in the Croatian First Football League, as well as a place in the preliminary round of the Uefa Cup. This meant that by the time he returned to Dinamo in 2005, there was already a great deal of excitement surrounding his progress, with a number of Europe's top clubs reportedly in for his signature.
As if to underline Modric's burgeoning talent, the youngster agreed a 10-year deal with Dinamo at the start of the 2005–06 season, when he played a key role in their title-winning campaign, scoring seven goals in 31 matches. The club followed that success with back-to-back league titles in in 2007 and 2008, by which time it was apparent the time had come for Modric to leave the fishbowl of Croatian football.
Barcelona and Arsenal were among a host of big-name clubs who were keen to acquire the silky midfielder, but he instead opted to joined the Gunners' north London rivals Tottenham Hotspur. The transfer was seen as something of a coup for Spurs, even though Modric initially struggled to find his feet in English football, with many pundits questioning if he was physically equipped to deal with its frenetic pace.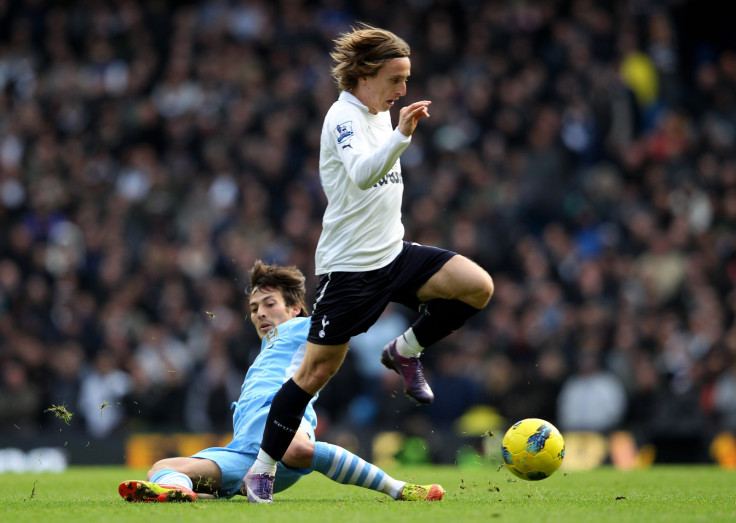 For a time, Modric found himself marooned on the left side of the Tottenham team, where he was hidden from the fire and brimstone of central midfield. But under Harry Redknapp, he was given another chance in the centre of the park, where, it soon became apparent, he was able to use his superior technical skills to orchestrate the play for Spurs.
"He was unbelievable," Redknapp recalled of his time working with Modric. "He's an amazing footballer, the little man takes the ball in the tightest areas with people around him, wriggling out of situations. He could play in any team in the world."
And that sentiment came home to roost by 2012, when Modric found himself in the middle of a high-profile, three-way tug of war between Tottenham, Real Madrid and Chelsea. Madrid President Florentino Perez eventually got his man – as is so often the case – and despite initially struggling at the Bernabeu, Modric is now firmly established as one of the club's key players, alongside Cristiano Ronaldo and his former Spurs teammate Gareth Bale.
At international level, Modric is, perhaps, an even more crucial figure, having already amassed more than 90 caps for his country. And Croatia – who are in an intimidating-looking group alongside Turkey, Spain and the Czech Republic at Euro 2016 – will need him to be in peak form in France this summer.