Is Europe forcing Greece into the arms of Russia?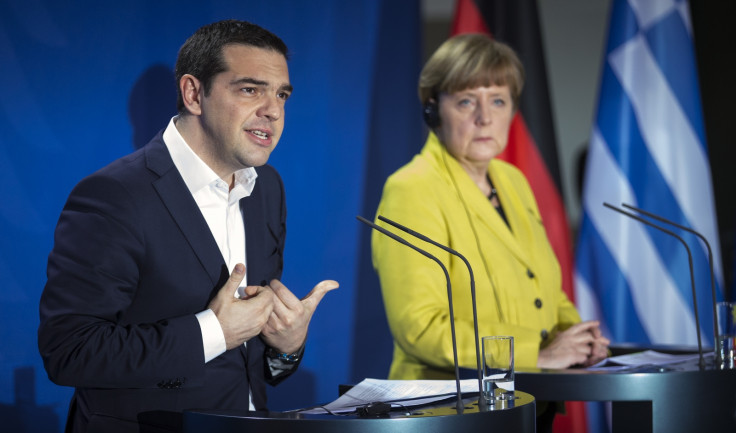 As its creditors were considering the Greek government's latest economic reform proposals, Greece's Energy Minister Panagiotis Lafazanis boarded a plane to Moscow.
Lafazanis travelled to the Russian capital with a number of goals, each designed to boost the dire economic outlook in the eastern Mediterranean state that remains locked in painstaking negotiations with its international creditors.
His shopping list included a lifting of the trade sanctions placed on Greece as part of a broad ban on importing fresh European fruit and vegetables to Russia. The Europe-wide ban was announced in retaliation to sanctions imposed on Russia by the European Union.
Lafazanis's team also wants to strike a favourable change in its gas contract with the state-run energy giant Gazprom. Under the current deal, Athens pays a fine if it consumes less than an agreed amount. The Greeks also want to secure a lower price for natural gas.
The range of the talks is thought to extend beyond these measures to include invitations to invest in Greece's tourism and energy sector and Lafazanis set to meet his Russian counterpart Alexander Novak, as well as Gazprom CEO Alexei Miller.
Tsipras to meet Putin as default fears grow
Greek Prime Minister Alexis Tsipras will follow his energy minister to the Russian capital in just over a week. The visit was previously scheduled for May, but with Greece on the brink of defaulting on its debt, the meeting with Putin was brought forward by a month.
The shift has seen some Greece-watchers and analysts race to the conclusion that Tsipras wants to secure a financial life boat, in case his government fails to secure an agreement over its bailout extension and ends up defaulting on its debts.
The bigger fear among Euro-watchers is that Russian President Vladimir Putin is seeking an ally with veto power inside the European Union at a time when relations between the Moscow and Brussels have become increasingly strained over the Ukraine conflict.
The ties between Greece's left-wing government and Russia have been well publicised. Prime Minister Tsipras and many of his Syriza party are children of the Greek Communist Party, a heavily Russian-influenced movement.
The countries also share religious and historic ties. After years of European-imposed economic austerity, Russia is still seen in a favourable light by the majority of Greeks, according to a research conducted by Pew in 2013.
Where does Greece go from here?
Greece now faces a critical month. It is due to repay billions of euros form the initial bailout on 9 April and its government could run out of money by 20 April, according to Reuters news agency.
Athens desperately needs its creditors to release the next tranche of its bailout worth €7.2bn (£5.3bn, $7.8bn), or it will default on its debts and unleash a wave of panic through the eurozone.
Greece's left-wing government came to power in January on the back of its promise to end the tough austerity that has been imposed on Greece for the past five years. The Prime Minister vowed an end to "national humiliation".
A resurgence in nationalist pride has also come to the surface in Russia, where Vladimir Putin has sought to revive Russia's status as a great power. In Russia's case, this has resulted in the annexation of territory from a weaker neighbour.
Both governments have found themselves increasingly isolated from the global community but their belligerence on the international stage led to a surge in their domestic popularity.
Both Greece and Russia have sought to show they cannot be bullied by foreign powers. However, in a globalised economic world, the price of isolation is bigger than ever.
While Russia may sense an opportunity to disrupt the European Union, it is hardly well-placed to pour money into Greek coffers. Moscow is dealing with its own economic crisis, brought on by the dramatic collapse in oil prices and the equally spectacular decline in the value of the ruble.
Russia is widely expected to enter recession in 2015 and its economic prospects are intrinsically tied to energy prices. Without a significant rise in oil and gas prices, Russia's economy cannot realistically return to the levels of growth seen over the past 10 years and political goodwill could soon turn to resentment.
Meanwhile in Athens, the Greek Finance Minister Yanis Varoufakis, has re-emerged from a personally bruising period with a more conciliatory tone towards Germany. Writing in a German business newspaper on 30 March, Varoufakis called for an end to the "toxic blame game" between Greece and Germany, saying finger pointing only helped Europe's enemies.
While both Athens and Moscow have benefited politically from a nationalist turn, these gains are short-term and would likely evaporate in the event of worsening economic hardship. While Greece may be hedging its bets by courting Moscow, staying in the eurozone remains its chief priority.
© Copyright IBTimes 2023. All rights reserved.