Access to the internet through a broadband connection across Europe has more than doubled in six years, with 72 percent of EU households now connected, up from 30 percent in 2006.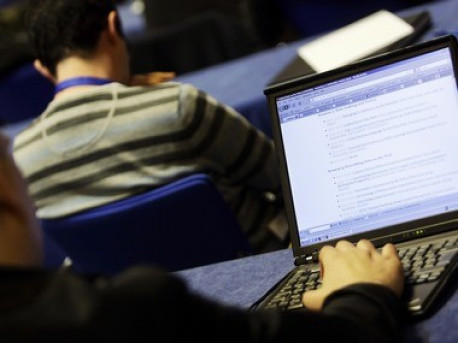 Growth in broadband adoption has been most pronounced in Greece and Romania, where the number of households with high speed internet has increased tenfold since 2006, from four to 51 percent and five to 50 percent respectively.
The figures have been published by Eurostat, the statistical office of the European Union, and the data is accurate as of the last quarter, except for the UK, where figures provided are from 2011.
Increased saturation of internet connections has continued to change our daily habits, with more than half of users in 27 nations which make up EU27 posting messages on social media sites like Facebook and Twitter, and 61 percent read news online.
Social media is most popular in Portugal, where 75 percent of internet users accessed social networks in the last three months, compared to just 40 percent in France and 35 percent in the Czech Republic.
Reading news and magazines online is most popular in Iceland, where 94 percent of internet users read news online, followed by Lithuania (92 percent) and Estonia (91 percent).
This compares to just 38 percent of French internet users going online for news.
In 2006, 63 percent of UK households had access to the internet, this increased to 83 percent in 2011, with 80 percent of the country connecting through broadband; 53 percent of UK internet users read news online, although the UK figures used for EU data are from 2011, and are expected to be higher now.
More than half of EU internet users went online to use email, research information on goods or services, read news, manage their finances, post to social networks and use travel services in the last three months, but creating websites or blogs was much less common in 2012.
Starting up a blog or website is most popular in The Netherlands (17 percent) and Hungary (16 percent), almost double the EU average for the year.
Finland was the leading EU country for internet banking (91 percent of users) and online travel services (69 percent).
This compares to just seven percent of Bulgarian households using the internet for banking, and use of online travel and accommodation services was also lowest in Bulgaria, at 18 percent.