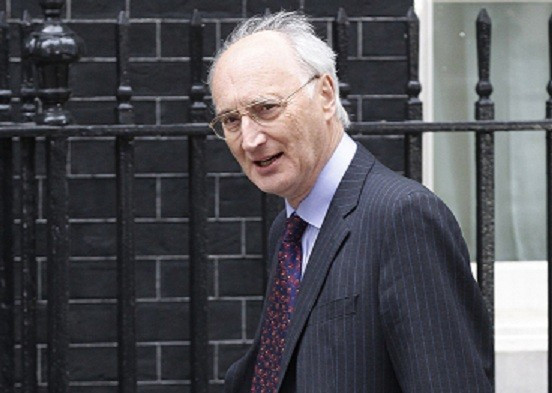 Defeat on Europe for the government was a blow not just for David Cameron but also for his new chief whip.
Sir George Young failed his first big test as Cameron's chief enforcer, as Tory rebels backed by Labour won a motion vote demanding a cut in the EU budget.
The government slipped to defeat by 13 votes. But the narrow margin did not mitigate the result, with Labour claiming Cameron was humiliated by it. The PM was labelled a "weak" leader in charge of a "divided" party.
Questions may be raised over whether the result is an early hint that Tory grandee Young, known as the "nicest man in politics", is not really the man for the job.
He was not first choice to be chief whip but took the role when Cameron's hand was forced by the "pleb" row. Andrew Mitchell was sacked for allegedly behaving too much like the archetypal strongman in his dealings with police officers at the Downing Street gates.
Mitchell held the post for a grand total of six week and half of that time was focused on the row. When he did finally fall on his sword, it was reported that he had lost a stone in weight in just one week because of stress.
In stark contrast, clement Sir George would be the last person expected to explode in rage at armed police. But the Euro budget defeat in the Commons was not a great opening fanfare for his own approach.
Making sure MPs walks through the correct lobby to vote looks likely to be tough work. One source called the Conservative party in parliament "unwhippable". New MPs do not seem to feel compelled to toe No 10's line. Meanwhile, Liberal Democrats are perceived as being unfairly rewarded for propping up the coalition government.
Mitchell revelled in the nickname "Thrasher" and a strong whip is a trusted tool of prime ministers to keep government functioning.
In contrast, Sir George has a more tranquil approach. Maybe it can be a strength, compared to his predecessor. Young is unlikely to get blamed for Wednesday's defeat; nobody expected the Tory party's long-held and deeply cherished Euroscepticism to win out so quickly,
By avoiding the usual fire and brimstone tactics, Young may prove himself a better chief whip. Backbenchers want to be heard and he could help to quell the fires of rebellion by bringing restless members inside the proverbial tent.
Knowing what the backbenchers really think would be advantageous to Cameron, who has faced accusations of being overly attentive of the coalition and neglecting his own party. The vote on the European budget reminded the PM that he has few friends behind him or favours to call in.
Click here for Liberal Democrat deputy prime minister Nick Clegg fuming at Labour's "hypocrisy" over Brussels.