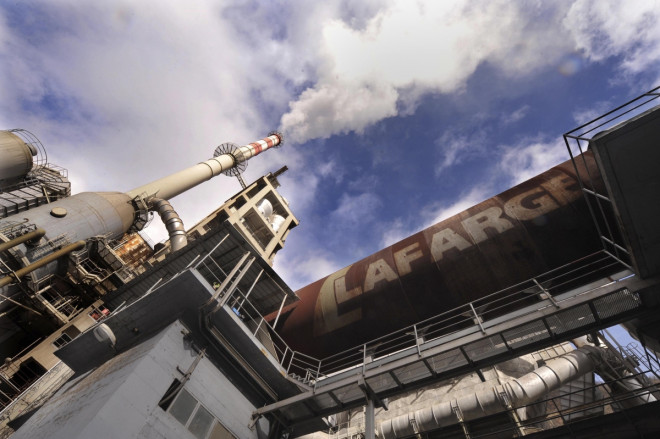 The world's largest cement manufacturing giants, France's Lafarge and the Swiss Holcim group, are holding advanced talks for a merger of equals, which could be the industry's biggest ever.
The merged company is expected to have a market value of more than $50bn (€36.5bn, £30bn).
"Given the strong complementarity of their portfolio and the cultural proximity between the two companies, there is rationale in considering a potential merger that could deliver significant benefits to customers, employees and shareholders," the companies said in separate statements.
"No agreement has yet been reached and no assurance can be given that these discussions will lead to a definitive agreement," they added.
Holcim is involved in the manufacture and distribution of cement and aggregates such as crushed stone, gravel and sand. It also provides ready-mix concrete, asphalt and associated services.
The company employs about 71,000 people and has production sites in 70 countries. It generated net revenues of 19.7bn Swiss francs in 2013.
Also a top player in cement, aggregates and concrete businesses, Lafarge employs 64,000 people in 62 countries. It had sales of €15.2bn in 2013.
After the companies confirmed the merger talks, shares in Lafarge and Holcim jumped 9% and 7%, respectively.
Regulatory Hurdles
While the proposed merger would allow the cement producers to cut costs by combining their operations amid declining demand for building materials, analysts say that it would not be easy for the companies, given their extent of business present on every continent.
The firms have overlapping operations in Europe. Lafarge is strong in Africa, while Holcim is strong in Latin America.
It would face lengthy and intense regulatory scrutiny, as the merged entity is likely to emerge as a monopoly in the US and Europe. The companies would have to sell units with overlapping operations to win regulatory clearance in the European Union, US, Russia and China for the deal, according to analysts.