Samsung, Philips, Panasonic, and four other technology companies have been fined €1.47bn (£1.2bn) by the European Commission (EC) for participating in cartels that restricted the prices of televisions and computer monitors for 10 years.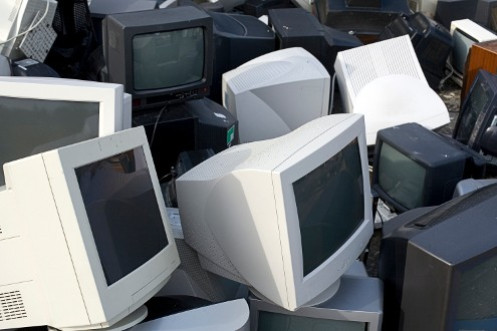 The EC announced on 5 December that Samsung, Philips, LG, Panasonic, Toshiba, Chunghwa, Technicolor and MTPD, a Panasonic subsidiary, have been fined a total of £1.2bn, after it was found that they took part in either one or two cartels - formal agreements between companies - between 1996 and 2006.
The companies were found to have taken part in "the worst kinds of anticompetitive behaviour" leading to the fixing of prices of televisions and computer monitors that used the CRT [cathode ray tube] technology.
One of the cartels restricted the market for TVs, and the other controlled the supply of colour displays used in computer monitors across Europe.
Samsung, Philips, LG and Chunghwa took part in both cartels, while Panasonic, Toshiba, MTPD and Technicolor took part in the television cartel only. The companies were found to have fixed prices, shared markets, allocated customers between themselves and restricted their output.
For blowing the whistle on the cartels, Chunghwa was excused completely from paying its €17m (£13.8m) fine, while Samsung was ordered to pay €150m, Philips €313m, LG €295m; while LG and Philips combined had to pay €391m for the second cartel.
Technicolor was asked to pay €38.6m, Panasonic €157m and finally Toshiba had to pay a fine of €28m.
Cartels
The EC explained how cartels between the companies were set up: "Top management level meetings, dubbed 'greens meetings' by the cartelists themselves because they were often followed by a golf game, designed the orientations for the two cartels. Preparation and implementation were carried out through lower level meetings, often referred to as 'glass meetings', on a quarterly, monthly, sometimes even weekly basis.
"Every company involved knew they were breaking the law, the EC claims, as its inspection unearthed a document stating: "Everybody is requested to keep it as secret as it would be serious damage if it is open to customers or European Commission."
In an attempt to cover up what they were doing, another document contained the message "Please dispose the following document after reading it."
European Commission vice president Joaquin Almunia said: "These cartels for cathode ray tubes are 'textbook cartels': they feature all the worst kinds of anticompetitive behavior that are strictly forbidden to companies doing business in Europe.
"Cathode ray tubes were a very important component in the making of television and computer screens. They accounted for 50 to 70 percent of the price of a screen. This gives an indication of the serious harm illegal behaviour has caused both to television and computer screen producers in the EEA, and ultimately the harm it caused to the European consumers over the years."