Banks axed 5,500 branches last year leaving the European Union with 20,000 fewer units than the time before the onset of the 2008 financial crisis.
According to European Central Bank (ECB) statistics, the number of branch closures in 2012 followed a cull of 7,200 branches in 2011, as banks try to cut costs and shore up cash to tackle the sovereign debt crisis and adhere to strict capital requirements.
ECB data also reveals that the increase in consumers using online banking services has led to a cut of 8% of physical branches for the four years leading to 2012, leaving only one outlet for every 2,300 people.
Worst Affected Regions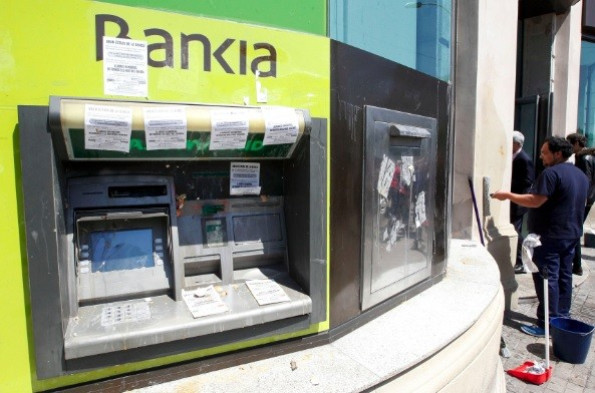 Greece has, naturally, experienced the largest drop in physical bank branches as the beleaguered country has had to axe spending, jobs, and raised taxes to adhere to a raft of stringent austerity measures set out by its emergency creditors.
Greece axed 5.7% of its physical branches in 2012 as the merger of a number of local banks led to 219 outlet closures.
By the end of this year, the country is set to experience another cull in branches, as Greece's Piraeus bank is planning to shut 312 outlets.
Spain, one of the other countries that were worst hit by the sovereign debt crisis, also revealed that it lost 4.9% of its bank branches in 2012. Meanwhile, Italy reported a 3.1% decline in physical outlets last year.
Pockets of Stablisation
ECB data revealed that British banks did not axe as many branches as its European counterparts, as number of UK branches remained little changed at 11,870 in 2012.
Across some eastern European countries, branch numbers actually increased.
Poland posted a 4% rise in branches while the Czech Republic and Lithuania revealed an increase of 2.3% and 1.8%, respectively, in physical outlets.