EU Budget Deal Hopes Dim as Talks Extend to Second Day [VIDEO]
Differences on spending cut levels threaten to derail budget negotiations.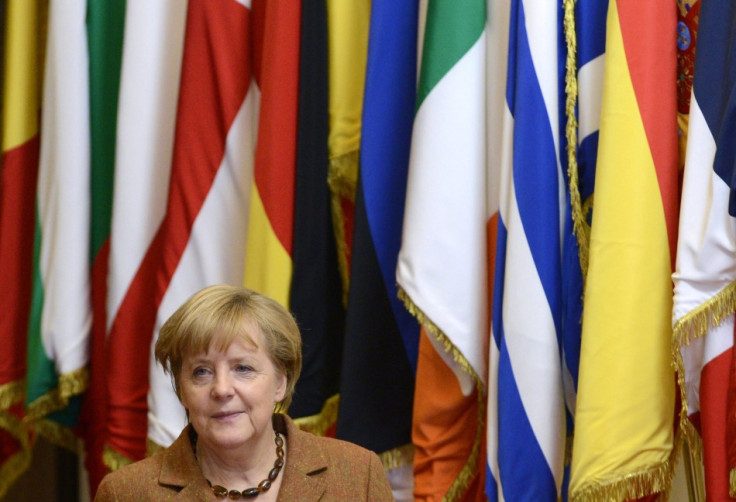 The European Union budget summit looks set to end without a final deal as debates over spending levels pushed negotiations into the second day.
The talks were adjourned for almost 90 minutes after beginning three hours late, as officials failed to agree on the proposed budget plans. The meeting is scheduled to resume tomorrow.
Concerns over the outcome of the talks increased when European Council President Herman Van Rompuy relented to demands from France and Poland to reduce cuts to agricultural and regional development funds.
Poland and France are the major beneficiaries of subsidies from the EU Common Agricultural Policy (CAP) and regional aid money, commonly referred to as cohesion funds. The two schemes account for over two-thirds of the EU's annual expenditure, which is worth €130bn (£105bn).
Van Rompuy's compromise proposal restored €8bn from the initially proposed €25bn cut to agricultural spending, and €10bn from the €25bn cohesion funds cuts. The UK and Germany have opposed the move.
Reuters reported Van Rompuy's latest compromise proposal has not lowered the overall spending reductions. To retain the total levels, deeper cuts have been proposed in research, energy infrastructure, telecommunications and overseas expenditure.
"I believe that we will move forward a little tomorrow but I have my doubts that we will achieve a result," said German Chancellor Angela Merkel after the first day, adding: "There is a high likelihood of a second stage."
Merkel earlier indicated another summit might be needed early next year, if talks fail to reach an agreement.
A British official quoted by Reuters also said the talks were nowhere near "the right EU budget deal".
Officials added Germany was demanding more cuts of around €30bn while the UK, Netherlands and Sweden called for cuts of between €50bn to €75bn. Britain also demanded reductions to salary and perks for EU officials but this was ignored in the latest compromise plan.
French Prime Minister Francois Hollande said negotiations had seen progress but not to satisfactory levels. France has called for further reduction to farm spending cuts.
The talks could spill over to the weekend if final breakthrough fails to emerge. Many officials have reportedly cleared their weekend schedules in the anticipation of extended negotiations.
© Copyright IBTimes 2023. All rights reserved.