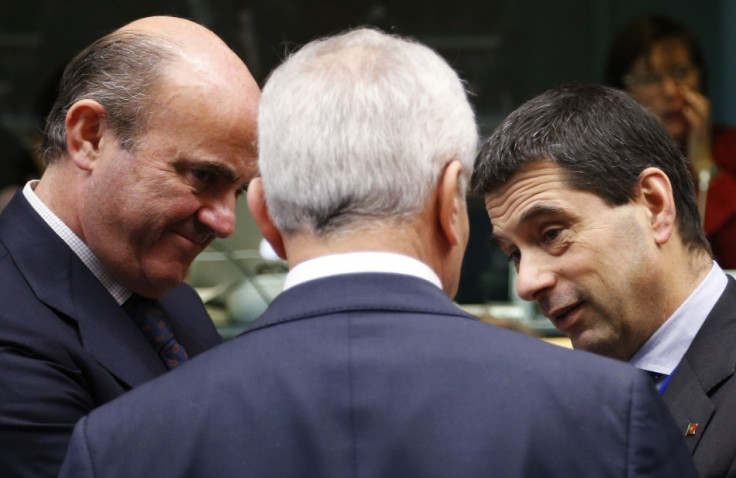 The European Union's finance ministers have struck a deal to set up a supervisory body for banks in the region, marking a significant move for closer integration of the bloc's lenders and aid its recovery.
The lawmakers agreed to vest the monitory powers on the European Central Bank (ECB) following discussions that lasted over 14 hours and months of tough negotiations before that.
"It's real progress that opens up interesting possibilities," French Finance Minister Pierre Moscovici told the Associated Press.
As per the agreement, banks that hold over $39 bn in assets supervised or those that account for a considerable portion of their national economies will be brought under ECB supervision.
The ECB will have a range of powers including making decisions on banking licences, investigating organisations and slapping sanctions in the wake of irregularities. Most importantly, it allows Europe's rescue fund to directly aid the region's struggling financial institutions.
Strong laws in the banking sector are crucial to Europe's recovery as weakness in the sector remains one of the core problems of the bloc's financial woes. But the officials had, for long, been unable to reach a consensus on the matter despite extended talks. The deal was made possible after German Finance Minister Wolfgang Schaeuble, in a surprise move, gave up his earlier differences that had led to clashes with French minister Pierre Moscovici on the ECB's supervisory role.
A meeting of ministers in the previous week on the matter had ended without a final call. Concerns on the direction of the talks were high especially after the indecisive summit on EU's next budget in November.
The decision would mark the first major concrete effort to take a unified approach to the region's struggling lenders. It also paves the way for a major shift in the banking structures of the European Union after the economic crisis started in 2007. A breakthrough for a banking supervisor is also considered as an initial step to the bigger "banking union".
The restructured system could be implemented by the end of 2013 unless the ECB asks for more time to prepare for the changes.
It is now up to the EU leaders to give political approval to the deal when they meet in Brussels for a two-day summit.