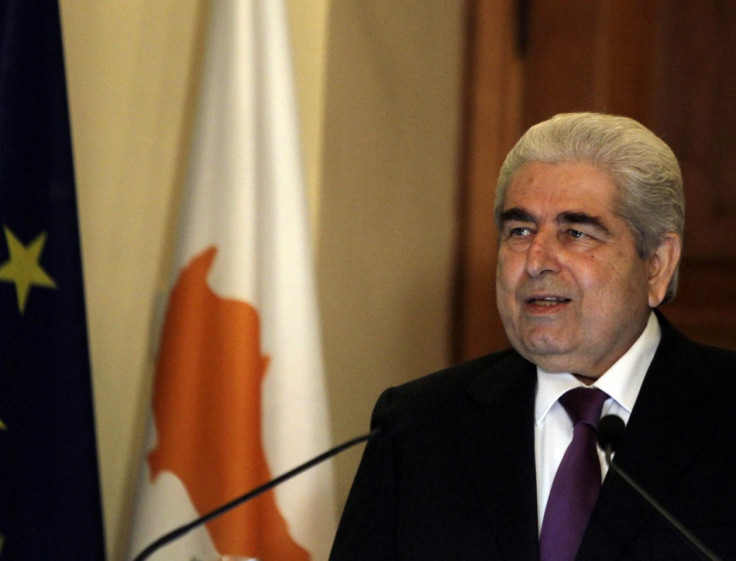 Cyprus will seek financial assistance from the European Union's bailout fund in a bid to contain debt contagion from Greece.
The island nation needs money to shore up its banks, in particular to recapitalise its second-largest bank, by 29 June. Cyprus's exposure to the Greek economy means that its banks lost larger amounts on Greek government bonds.
Cyprus's credit rating was cut by Fitch to junk status. The ratings agency said that the country would need €4bn to support its banks, the equivalent of almost a quarter of its GDP.
"Even assuming Greece remains in the eurozone, Cypriot banks will have to bear significant loan losses as the Greek economy continues to contract over the medium-term as well as the deterioration in domestic asset quality," Fitch said.
The Cypriot government has been wobbling for weeks on whether to apply for a bailout from Europe's EFSF (European Financial Stability Facility) or a bilateral loan from Russia or China.
"The purpose of the required assistance is to contain the risks to the Cypriot economy, notably those arising from the negative spillover effects through its financial sector, due to its large exposure in the Greek economy," a government announcement said.
The Mediterranean island needs €1.8bn for Cyprus Popular Bank.