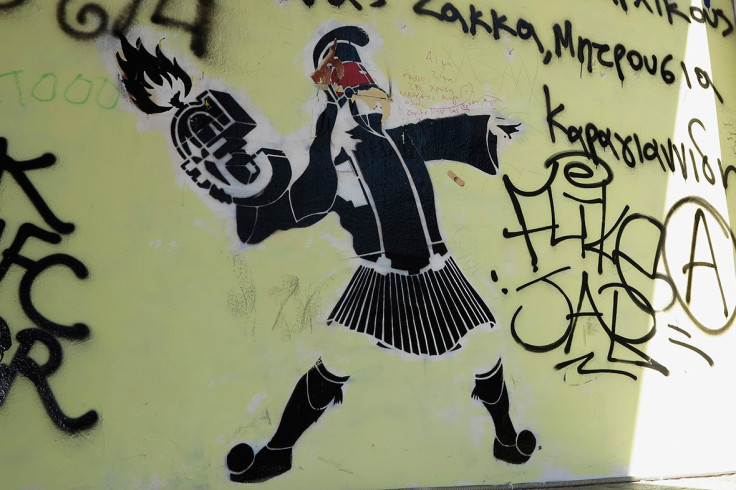 Potentially the biggest losers from the Greek financial crisis are the garland of Southern Eastern European (SEE) countries with large exposure to the Greek banking sector – a group of nations that have scarcely recovered from the economic recession of 2008.
The likes of Bulgaria, Romania, Serbia, Albania and Macedonia all have significant ties to Greek banks, which operate subsidiaries throughout SEE.
These countries can only hope and pray that a lack of confidence doesn't erupt into contagion and bank runs – something which happened as recently as 2014 in Bulgaria.
Greece's four largest banks hold between 14% (in Serbia) and 22-23% (Macedonia and Bulgaria) of total banking sector assets in south-east Europe, and their claims stand at 8-19% of host countries' GDP.
The SEE banking sector continues to suffer from a legacy of boom and bust dating back to the global financial crisis. Weak growth and inefficient debt restructuring mechanisms prevented the repair of corporate and banking sector balance sheets, which are dogged by bad debt.
Of course many countries around the world were swept away by a financial crisis not of their doing. However, SEE countries were particularly reliant on foreign borrowing, had shaky banking supervision, and have done a poor job of cleaning their balance sheets.
Add on the fact that all these countries, with the possible exception of Romania, have dangerously high unemployment.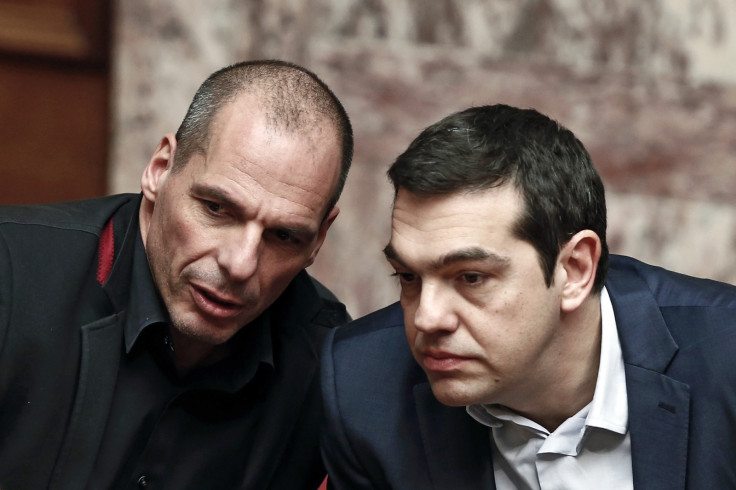 Viral run on SEE banks
Most people are probably unaware that Bulgaria is recovering from a mid-2014 banking crisis. Sparked by a spat between oligarchs, two of Bulgaria's largest banks – CCB and FIB – suffered a run on their deposits. FIB was speedily recapitalised but CCB went into administration and lost its licence.
The European Commission eventually stepped in and the government spent 4.7% of GDP to repay eligible depositors of CCB, which brought Bulgaria's fiscal deficit to 3.7% of GDP, above the EU Maastricht criteria.
This is how close some of the region's banks are to a viral fall-out from lack of confidence in Greek lenders.
In terms of direct transmission channels the danger is less; most Greek-controlled banks in SEE are subsidiaries, rather than branches (Bulgaria's Alpha Bank is a branch, however), which means that they can only exit host markets through sale.
Evghenia Sleptsova, an analyst at Oxford Economics, told IBTimes UK that SEE economies tended to be "heavily reliant on external funding prior to the crisis (less so now), with heavy reliance on external banks".
She said the result was "an under-developed domestic banking system and quality of supervision, in some cases exacerbated by conflicts of interest and interlinkages between banks, powerful politicians and businessmen - the Bulgarian mid-2014 banking crisis was a prime example of that."
Sleptsova said there was a lack of efficient debt resolution mechanisms, leaving the banks with debt overhang, which in turn has seen a prolonged credit crunch.
These countries demonstrate a mixed bag of weaknesses, mitigated by strength in some areas. For example, Bulgarian and Serbian banks are very well capitalised, but they are also the ones with highest non-performing loans (NLPs). Here is a full report on these strengths and weaknesses.
Sleptsova added: "Based on fundamentals, all the bad things that could've happened would've already happened, as both Greek and SEE banks have been in a crisis mode ever since the [broader financial crisis hit].
"Therefore it's all down to a confidence channel now and where a first bank run could happen, which could then spread further across the country or a region. And here, perhaps, two things matter most: the quality and capitalisation of deposit guarantee funds and the response of the central banks, including verbal."
There are a number of parting ironies here. Not least is the fact that countries such as Bulgaria and Romania are the proud owners of hard fought membership to the EU; places like Albania are members of just about every international club going that might help their putative candidacy.
There's also the fact that the Greek government is open about its socialist roots which was part of the anti-austerity ticket which brought it to power.
However, the likes of Bulgaria and Romania were denied the choice of participating in free market economies and laboured under Soviet domination and Communist regimes.
And let's not forget that Greece's entire debt constitutes about 3% of eurozone GDP and could be wiped out by a few hours' worth of note printing at the ECB.
But for the sake of face value, the EU must come down hard, and Kafka-like, the southern countries of the former Eastern bloc are arraigned by the powers they most aspire to.