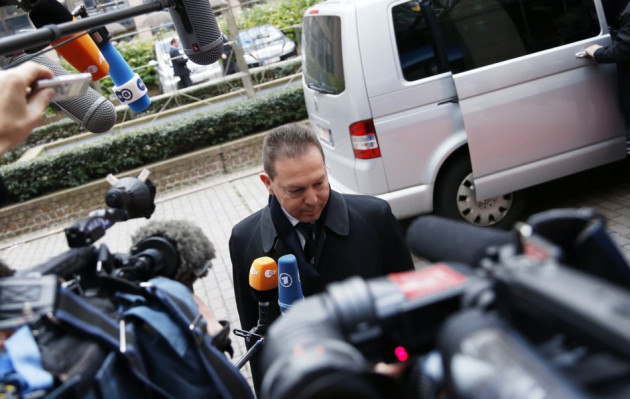 The eurozone finance ministers and the International Monetary Fund (IMF) have agreed on allowing long-delayed bailout funds to debt-ridden Greece, which has been eagerly waiting for the emergency aid since June.
The decision followed a meeting on Greece, eurozone's third in two weeks which extended to over 10 hours in Brussels. The marathon meeting agreed on a debt reduction of €40bn (£32.39bn) for the debt-ridden Greece and the country will receive €43.7bn as the next tranche of bailout loans from 13 December.
The deal would assist Greece's banks, which are struggling to regain stability, and the government for its payment of wages and pensions.
"This is not just about money. It is the promise of a better future for the Greek people and for the Euro area as a whole," said Jean-Claude Juncker who led the eurozone finance ministers' group.
Further, the lenders have reached an agreement to take measures to cut down Greece's debt to an estimated 124 percent of the Gross Domestic Product (GDP) by 2020 from 144 percent.
The measures include lowering the interest rate on loans to Greece, returning profits from European Central Bank (ECB) purchases of Greek government bonds and extending loan maturities. The lenders would also assist the country to buy back its bonds from private investors.
So far, Greece has received about €150bn from the ECB, IMF and European Commission from the promised €240bn loans in order to rescue the country that hwas hit by a serious financial crisis in late 2009. The Greek economy's size has shrunk by about one-fifth in three years with unemployment rate surging to about 25 percent.
In order to contain the expansion of the crisis into other European countries, the eurozone organised a bailout plan for Greece and the country received substantial help from fellow European nations initially.
Nevertheless, creditors froze aid to the country in June following the inability of Greece to meet the bailout conditions primarily due to its domestic economic conditions and delays in fiscal reforms. Additionally, the rising unemployment and social problems in the country worsened the recovery prospects, and lenders were of the view that Greece will take years to meet its budget targets.
Particularly Germany, which is one of the major creditors to the country, was unwilling to lend more and suffer significant losses, as it was politically risky for the Merkel-led government, which is preparing for a re-election in 2013. The IMF was demanding a write-down of Greece's debt by eurozone creditors however, Germany opposed the move, saying it is illegal.
Despite the conflicting views, the ministers agreed on plans to make Greece's debt pile more manageable.
"I very much welcome the decisions taken by the ministers of finance. They will certainty reduce the uncertainty and strengthen confidence in Europe and in Greece," said ECB President Mario Draghi.