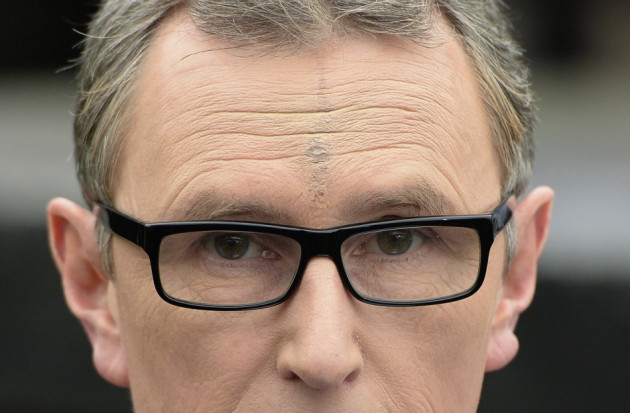 Deputy speaker Nigel Evans has insisted that old sex allegations against him were baseless.
It emerged that Evans was interviewed by then Tory Chief Whip in 2009 over claims that he made an unwanted advance on a man.
Police were not informed by the complainant or the Conservative party of the incident, which was said to have happened during a drinking session.
Evans said: "We dispute the description of the complaint as being inappropriate sexual behaviour."
A party spokesman added: "There was a misunderstanding which resulted in an advance which Mr Evans immediately accepted was unwanted. The complainant and Mr Evans resolved the misunderstanding with the support of the Whip's office.
It came as Evans appeared in public to deny two fresh claims against him of rape and sexual assault.
He has been excused from his deputy speaker duties during Wednesday's Queen's Speech as he deals with the allegations.
Meanwhile, a mystery scar on Evans's forehead that has aroused comment was caused by an alternative therapy massage, a friend said.
Kevin Horkin, 51, said: "I went for a drink with him and asked him about the scar on his forehead.
"He said it was caused by over-enthusiastic alternative therapy massage when he went for a session of reiki. It is a sort of friction burn."
Since the claims against Evans emerged, debate has centred on whether he should continue in a role as deputy speaker of the House of Commons.
Defence secretary Philip Hammond appeared to cast doubt on Evans continuing while he sought to clear his name, saying it would be "difficult".
But fellow Conservative and former chief whip Andrew Mitchell said that taking a step back from his role could set a dangerous precedent.
Mitchell told the BBC: "If he were to resign now, we would be in a terrible position where every public office holder would be open to blackmail and false stories in the media - triggering their resignation.
"Anyone who is caught up in the sort of intensive media storm which Nigel has faced and which I and my family faced obviously is in a very difficult position to carry out their job.
"But in this particular circumstance I am in no doubt that Nigel Evans should not resign and that he will be able to fulfill his duties as required by the Speaker. He has not been charged, he has not been found guilty and we do still live in a country where you are supposed to be innocent until proven guilty."