Everton manager Ronald Koeman admits he is not confident about keeping mooted Tottenham target Ross Barkley beyond this summer but says he is not worried by the prospect of the 23-year-old leaving Goodison Park this summer.
Barkley has been pondering his future for some time and was issued an ultimatum over his future by Koeman last week. The Dutchman gave the Wavertree-born star until the end of the season to make the club aware of his decision. There are just couple days left until the deadline is reached, but Koeman, a blunt and forthright figure, is still in the dark.
Asked whether he knew of Barkley's intentions, Koeman said in his press conference: "I don't know. It's after the game on Monday and then we will know it. If you offer a player a new contract, a good contract, that means you like to keep the player, I don't need to explain more because if we don't want him to stay longer, we don't offer him a new contract.
Asked if he was confident about keeping Barkley at Everton and away from the clutches of Tottenham et al, Koeman said: "No because it's a long time that he's thinking about his future. I'm not worried because I want to work with players who like to stay at Everton, it's not about his decision, we will go on, we're looking at players in his position.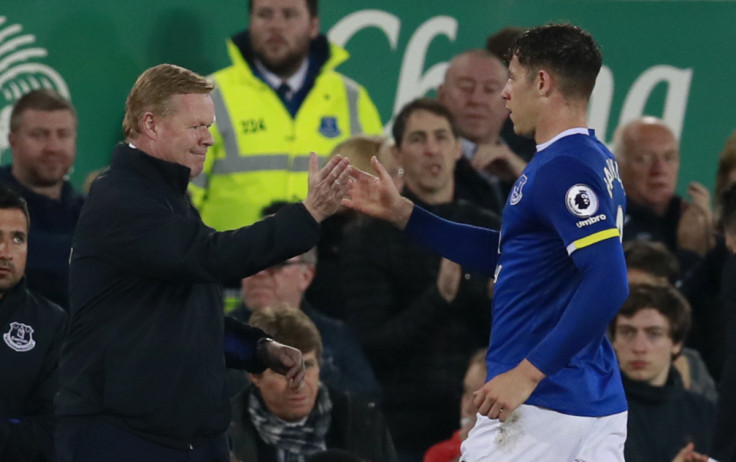 "I spoke to the player, the board spoke to the player and his agent, we need an answer. We'll see what it will be, I don't know what will happen if he doesn't give an answer."
Everton are primed to spend heavily in the summer in order to compete both domestically and overseas next season, and they will be loath to lose Barkley to Tottenham, a team they want to close the gap on rather than help strengthen.
A deal for the England international may be out of Tottenham's financial muscle with Everton quoting a £50m price for Barkley, who may play his last game for his boyhood club against Arsenal at The Emirates Stadium on Sunday (21 May).