Arsenal manager Arsene Wenger is not worried about losing Mesut Ozil and Alexis Sanchez this summer and believes the pair want to remain at the Emirates Stadium next season. He made this statement ahead of his side's clash against Everton.
The Gunners could fail to qualify for the Champions League for the first time in over 20 years if they don't beat Everton and Liverpool avoid defeat against Middlesbrough on Sunday (21 May), but Wenger, whose own future is far from certain, does not think the lack of involvement in Europe's premier club competition will cause Ozil and Sanchez to leave.
Asked whether Arsenal will have trouble keeping Ozil and Sanchez if they fail to qualify for the Champions League, Wenger said in his press conference: "No. First of all they are under contract and they behave like they want to be at the club. I don't question their focus and their determination because in every game they turn up with strong performances."
Wenger went on to discuss his own contract situation and revealed that a decision over his future will be finalised after Arsenal's FA Cup final clash with Chelsea on 27 May. As usual, the Frenchman gave little away but did say his future will not be the only topic of discussion.
Asked if Arsenal's game against Everton will be his last at the Emirates Stadium, Wenger said: "I can't tell you that. I don't know. There are many aspects of a football club which have to be discussed at a board meeting. One of those is what happens with the manager."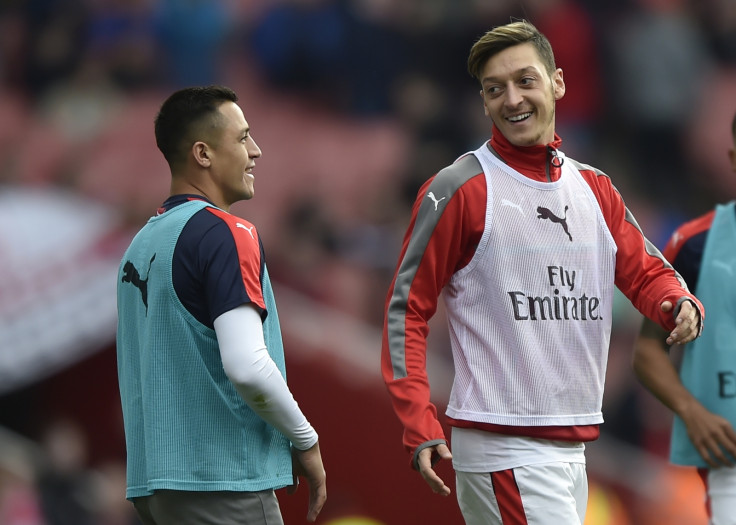 Arsenal need three points against Everton to keep their slight Champions League hopes alive, but they will have to attempt to secure victory without Alex Oxlade-Chamberlain, while Laurent Koscielny is also doubtful due to his troublesome Achilles. Wenger did offer some encouraging news on the injury front, though, with playmaker Aaron Ramsey fit to play against Ronald Koeman's men on Sunday.
"[Alex] Oxlade-Chamberlain is still out," added Wenger. "We have uncertainty about Koscielny. He will have a test today or tomorrow and then I will make a decision. Aaron Ramsey is alright."