Manchester United captain Wayne Rooney's potential return to former club Everton is believed to be close to completion. The 31-year-old Evertonian lost his starting spot under Jose Mourinho at Old Trafford last season and has been linked with a move away from the Theatre of Dreams for a number of months.
China and the US are rumoured to be possible destinations, but a quick trip up the M62 to Merseyside is much more likely for the Croxteth-born attacker, who is due to meet Ronald Koeman this week.
Everton manager Koeman said openly that Rooney would make his side "stronger" a few months ago, while director of football Steve Walsh made no secret of his desire to recruit the former Champions League winner, saying he would "drive over myself and get him" if necessary.
A Rooney return would be seen as a marquee signing for Everton from some quarters. Understandably so, given his illustrious career and status within world football. But can the signing of a player who does not significantly improve the Toffees' starting line-up be considered as a real statement of intent from the bigwigs at Goodison Park?
Rooney's talent is unquestionable, but Father Time catches up with everyone. His physical powers have declined substantially over the past few seasons – 746 matches in 14-and-a-half years would take its toll on any player – and he does not seem capable of carrying out the demands he would be tasked with in Koeman's system, which requires attackers, midfielders and wing-backs to press, harry and cover an awful lot of ground.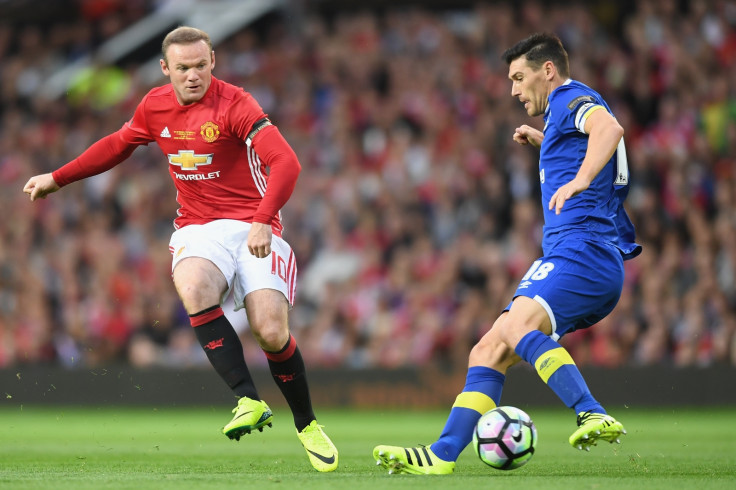 Gareth Barry, 36, an intelligent operator with a valued skillset, has struggled to adjust to the Dutchman's style of play and his presence in the Everton engine room proved detrimental in some matches. The former Manchester City veteran displayed his worth as a useful squad player towards the back end of campaign, and Rooney would no doubt do the same. But England's record goal scorer is not leaving one bench to sit on another.
Koeman has been very vocal regarding his attackers and their approach to pressing opponents – he showed the vastly talented Gerard Deulofeu the exit door after growing frustrated with his application and work ethic – so to bring in a forward who may not even have the physical capacity to be able to implement his pressing style seems strange.
Everton have not experienced any tangible success during the past 20 years for a variety of reasons. A lack of investment, negligence and missed opportunities both on and off the pitch have seen one of England's most successful clubs gradually fall away from the country's elite.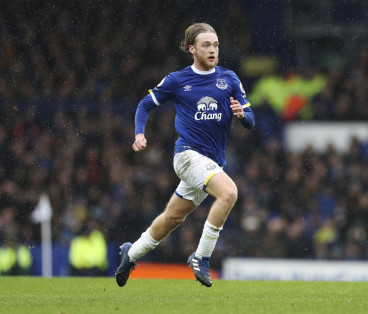 For the first time this century, the Toffees are on the up and should continue on that progressive trajectory, rather than take a gamble on a past golden boy. In Tom Davies and Ademola Lookman, Everton have two of England's brightest young talents who could help earn the club a seat at the Premier League's top table. Both would see their chances of game-time limited by the return of Rooney, who would be short-term fix, if indeed a fix at all.
Clubs who have progressed at a rate of knots in recent years, Monaco and Tottenham, have not seen the need to sign an over-the-hill veteran looking for an emotional swansong.
Monaco did sign Falcao, who has fought back from a serious injury and two nightmare campaigns to establish himself as one of the most dangerous forwards in France, but they lured the Colombian to the principality when he was 27, at the very peak of his powers. Instead of continuing to spend big on the likes of Falcao and James Rodriguez, Monaco opted to take a different path to the summit of Ligue 1, largely down to Financial Fair Play.
Rather than plumping for big names, the two aforementioned outfits have both brought in and developed young, burgeoning talent and are both rightly looked upon as two of the most entertaining teams in Europe, with no glass ceiling in sight.
Everton seemed to have been taking the same approach this summer. Michael Keane, Sandro Ramirez, Jordan Pickford and Davy Klaassen are all within the 21-24 age bracket with scope to improve and the potential to become one of the best in their position.
The same can not be said of Rooney, who hit his glass ceiling some time ago. As lofty as it may have been, he can't even touch it now.
It's true that Rooney would raise Everton's global profile. His name is recognised the world over and his return would drag Everton into the spotlight immediately, but the only way he would keep his boyhood club splashed across the back pages is by performing well on the pitch, something he has simply failed to do consistently for the past three years.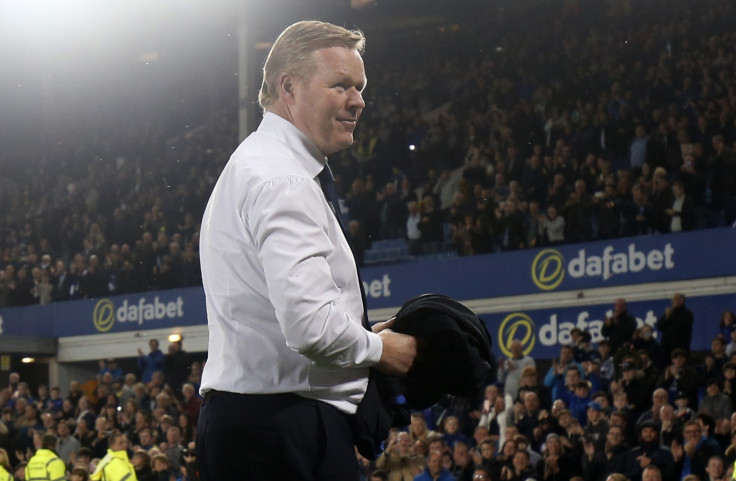 His performances levels, along with his goal return, chance creation etc. are on the way down, and a move to the club he burst on to the scene with as a ferocious 16-year-old would not drastically change that. His vest may have read "Once a blue always a blue", but if Everton wish to progress and challenge for silverware, they have to take sentiment out of their thinking completely.
Koeman, renowned for his cold, ruthless nature, and Walsh are not stupid. They have lifted Everton out of the mire they were left in by Roberto Martinez and in just 12 months their stewardship has Evertonians dreaming of the Champions League and beyond.
If they see Rooney as a worthwhile signing and one that will help Everton progress, fans who think different simply have to bow to their superior judgement. Koeman is known to be a clinical operator and will not be caught up in the romantic storyline of "the boy done good" coming back home, but the potential return of Rooney is a move which from the outside looking in looks fuelled by nostalgia and indulgence, rather than intent and purpose.