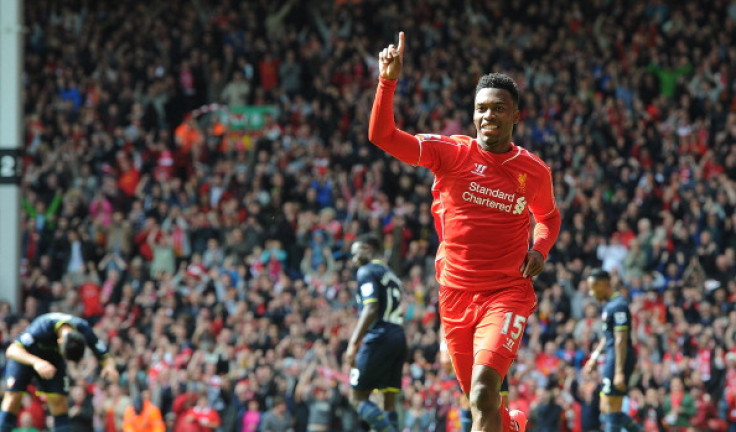 Liverpool striker Daniel Sturridge has declared himself fully fit ahead of the Reds' clash against Everton at Goodison Park.
The England international has just returned from a five-month stint on the sidelines due to injuries and setbacks, and has until now only come on as a second half substitute in a couple of games. But he now feels that he is ready to play the full 90 minutes and help the team as best as he can.
The Merseyside Derby is one of the most highly anticipated clashes of the season and the Liverpool striker has confessed that it is his favourite game of the season.
"First and foremost I'm excited. It's my favourite game, I love it," Sturridge said, as quoted by the Liverpool Echo.
"The feeling in the city is completely different when you're playing that game, the energy and everything."
Sturridge came on for the first time in five months against West Ham United midway through the second half and it took him just about ten minutes to score a goal and now he feels that he is ready to start when the Anfield club take on the Toffees.
However, he has left it to Brendan Rodgers to decide whether he plays or not, and it will be a big decision as the manager will not want to risk a relapse with the most crucial part of the season coming up.
"I'm looking forward to it. Whether I'm going to play or not that's the manager's decision but I'm ready for anything the manager wants to do," the former Chelsea forward explained.
"I feel I'm ready to start but it's down to the manager to pick the team."
"I've had a week and a bit's worth of training as well as the two games I've come on in and played a part. I'm looking forward to getting back into it, playing 90 minutes and performing as best as I can," Sturridge added.