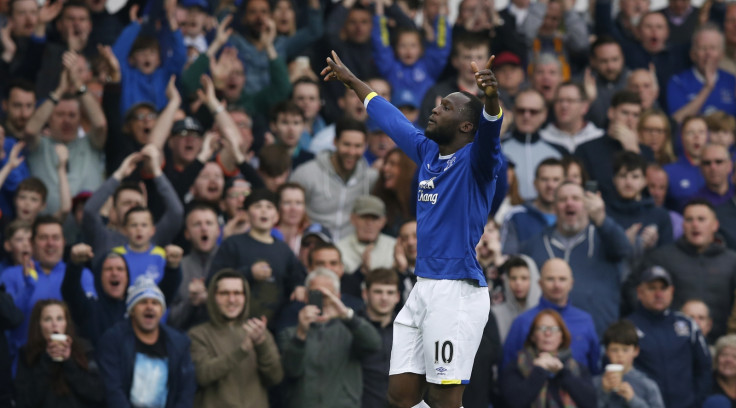 Everton will be able to cope without Romelu Lukaku if he does decide to leave Goodison Park in the summer, according to Leon Osman. Lukaku recently rejected the offer of a new five-year contract from the Toffees and is attracting interest from a host of clubs ahead of the summer transfer window.
Everton are predictably keen to keep the 23-year-old, who is the Premier League's top scorer with 23 goals, and will only be tempted into selling the forward for a fee close to £90m Manchester United paid for Paul Pogba last summer.
Osman, who played for Everton between 2004 and 2016, hopes his former side manage to keep Lukaku beyond this summer but is not overly concerned about the possibility of the former Chelsea hitman leaving for pastures new. The former Derby County and Carlisle United loanee is fully aware of his former teammate's goalscoring prowess but is confident that Everton will keep developing with or without him.
"In an ideal world they'll keep Romelu Lukaku,'' Osman told Sky Sports. ''You'll keep the goals he's scoring and you try to build a team around him. You need a good goalscorer to move up the league. You need a guy who's going to score 20-plus goals a season to be near the top and at the moment he's doing that.
"If he was to turn around and say he is leaving and demands to leave, the club will move on. No player is bigger than the club. I met a guy in a cab yesterday who was telling me how Gary Lineker was sold from the club and the club developed, and Everton will do that again if Romelu Lukaku leaves."
Lukaku may see his future away from Goodison Park, but Everton feel the same. The club are currently in the embryonic stages of leaving the 'Old Lady' for a waterfront arena on the Bramley Moore dock, and the Blues hierachy are considering incorporating a running track around the supposed new ground, which is expect to cost in excess of £300m.
The inclusion of a track would boost Liverpool's bid to host the Commonwealth Games in 2022, but The Times report that Everton are keen to make sure that they can replace the track with seats during the football season.