Everton midfielder Ross Barkley will only fulfil his potential at a big club such as Chelsea or Tottenham Hotspur, according to ex-England captain Steven Gerrard. The 23-year-old has to recapture his best form when he first burst on the scene at Goodison Park, and has come in for criticism from his own manager Ronald Koeman for a series of indifferent recent displays.
Barkley has netted just four goals in 20 appearances for a Toffees side which are seventh in the Premier League, nine points adrift of the top six. Though recent results have improved, Koeman remains unsatisfied with Barkley and has warned the England international he may never become a top-class player.
The Daily Telegraph reported in December that Tottenham could make a January bid for Barkley, who is valued at £35m according to The Evening Standard, while both Arsenal and Chelsea are also monitoring his future. Gerrard, the former Liverpool captain, believes Barkley has been harshly treated and concedes his future most likely lies away from Merseyside.
"I am a big fan of Ross but what I would say I that he has been inconsistent," he told BT Sport. "I think the Everton fans use him as an easy target. I think he's been harshly criticised by Ronald Koeman in the media and that won't be helping them. I look at him and he's there bright spark because he's young and people talk about building a team around him. He's still got 10 quality years ahead of him.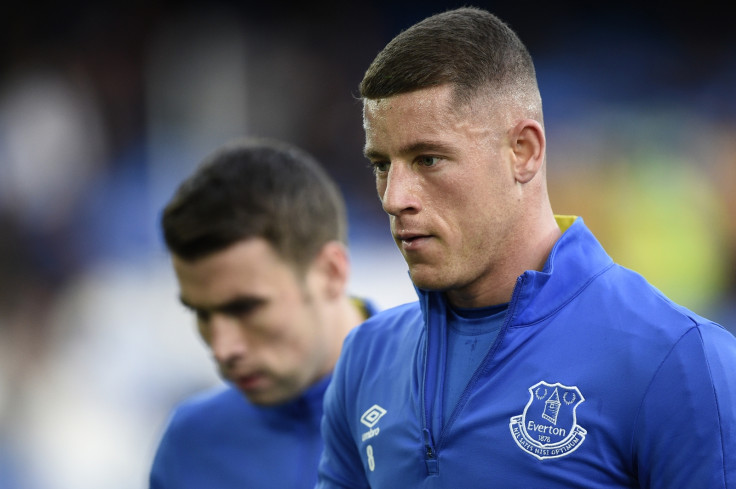 "He needs his fans behind him and he needs his manager behind him and putting confident into him, not taking it away from him. It's hard playing for your local team when your fans are pointing fingers. He'll be looking up to Ronald Koeman and he's killing him in the media and that is going to be bringing him down and down and that won't be helping Ross Barkley.
"What Everton need to do is spend money. They got £47m for Stones and they've made two or three signings, not expensive signings. They need to give Ross a hand and go in the transfer market and get four or five top quality players, players with legs who have got quality. They don't need to be blaming Ross Barkley because that isn't going to help.
"He got build-up as the new Paul Gascoigne and because he has been inconsistent of late everyone is pointing fingers. If he was to go to a Tottenham or a Chelsea or anywhere else he would fly, and all the Everton fans would say why did we sell him? That is exactly what is going to happen. I think from a selfish point of view maybe for him a move would be the best thing for him."
Tottenham and Chelsea managers Mauricio Pochettino and Antonio Conte have been respectively coy over their transfer plans for the January window, with both sides facing each other at White Hart Lane on Wednesday [4 January]. The Blues have a five-point lead at the top over second place Liverpool at the half-way stage, while Spurs could go fourth if they beat Conte's side.