Everything Everywhere will be launching a new brand in the UK to sit alongside the Orange and T-Mobile networks it already operates.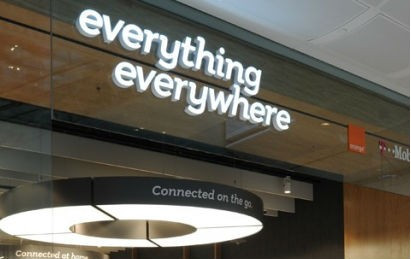 After Ofcom approved it as the first mobile network in the UK to provide super-fast 4G mobile internet from as early as 11 September, speculation that Everything Everywhere (EE) would shed its Orange and T-Mobile brands in favour of a single name has been quashed.
An EE spokesperson told IBTimes UK: "Everything Everywhere confirms that we are planning to launch a new brand in the UK later this year. This new brand will sit alongside our existing brands Orange and T-Mobile."
In being the first network to offer 4G, EE has upset other mobile providers, with Vodafone branding the move as showing "careless disregard" for the interest of consumers.
The network 3 also voiced its concern for the consumers. "Liberalisation of 2G spectrum to date has distorted the competitive landscape in the UK, which ultimately harms consumers." it said. "Further liberalisation without addressing competition issues could make that distortion worse."
While EE can start rolling out its 4G service, the other networks will have to wait until Ofcom opens the bidding process in 2013 to determine who will run the two 4G spectrums, 800MHz and 2.6GHz.
The decision means that EE - which is the UK's largest mobile network, with 28 million customers - can upgrade its existing 1800MHz licence now, trumping the competition by months.
Ofcom said: "Following a consultation, Ofcom has concluded that varying EE's 1800 MHz licences now will deliver significant benefits to consumers, and that there is no material risk that those benefits will be outweighed by a distortion of competition. Delaying would be to the detriment of consumers."
Vodafone said: "The regulator has shown a careless disregard for the best interests of consumers, businesses and the wider economy through its refusal to properly regard the competitive distortion created by allowing one operator to run services before the ground has been laid for a fully competitive 4G market.
"Ofcom's timing is particularly bizarre given the reports that Everything Everywhere is in discussions to sell some of its spectrum to 3, which Ofcom has previously been at such pains to protect with its over-engineering of the 4G auction. This means the balance in the auction will fundamentally change."