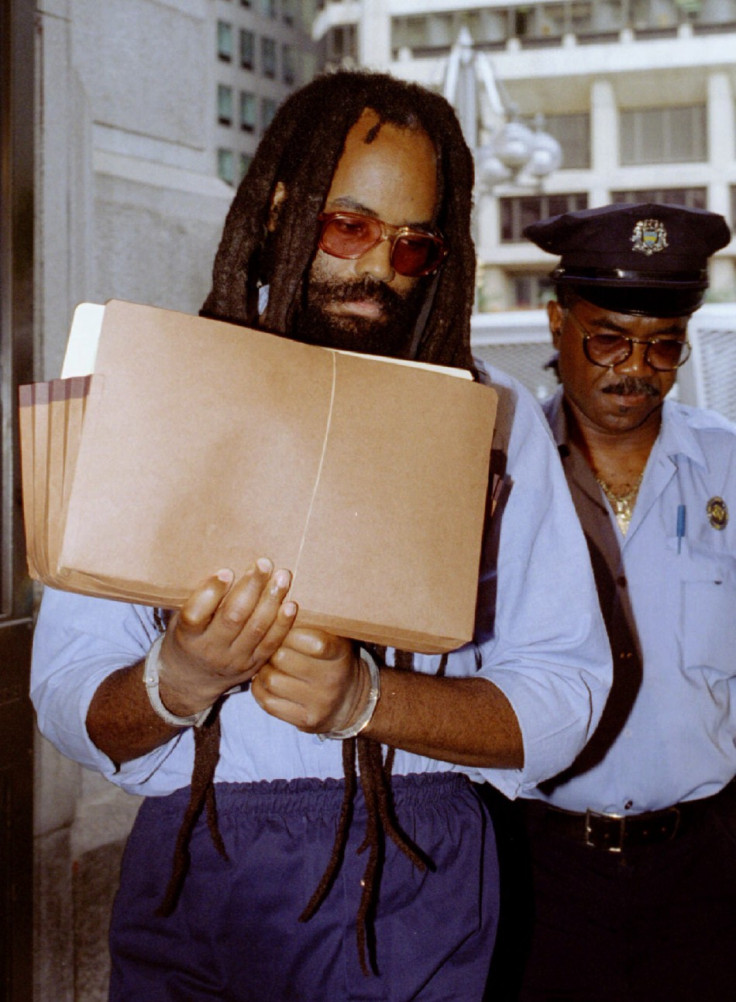 Prosecutors in Philadelphia announced Wednesday they had decided to stop efforts to execute Mumia Abu-Jamal, who has been on death row after being convicted of killing a police officer 30 years ago.
Since his arrest former Black Panther Abu-Jamal has continued to claim his innocence and his legal case soon received international attention.
Instead of being executed, he will now spend the rest of his life behind bars.
Philadelphia District Attorney Seth William announced his decision on Wednesday, just two days before the 30th anniversary of the policeman's killing.
Explaining his decision William said that continuing to seek the death penalty could lead to "an unknowable number of years" of appeal.
"There's never been any doubt in my mind that Mumia Abu-Jamal shot and killed Officer Faulkner. I believe that the appropriate sentence was handed down by a jury of his peers in 1982," said Williams.
"While Abu-Jamal will no longer be facing the death penalty, he will remain behind bars for the rest of his life, and that is where he belongs."
Abu-Jamal was originally sentenced to death after being convicted of the killing of police officer Daniel Faulkner on December 9 1981.
According to court testimony the convict's brother became embroiled in a scuffle with the patrolman and Abu-Jamal who was nearby ran towards the scene.
When police arrived at scene they found Abu-Jamal had been wounded by a round from Faulkner's gun, while the policeman, who had been shot several times died from the injuries.
A 38-caliber revolver registered to Abu-Jamal was also found at the scene with five spent shell casings.
A jury found that Abu-Jamal had shot Faulkner several times. The accused however maintained someone else, whom he has not identified, was the killer.
His murder conviction was upheld despite years of appeals but in April 2011, a federal appeals court ordered a new sentencing hearing because instructions given to jurors during his 1982 trial had been potentially misleading.
In October, the United States Supreme Court declined to hear the case and it was left to prosecutors to decide whether to pursue the death penalty again or accept a life sentence without parole.
Faulkner's widow talked about the impact of years of legal battle and her fight to ensure her husband was not forgotten.
"My family and I have endured a three-decade ordeal at the hands of Mumia Abu-Jamal, his attorneys and his supporters, who in many cases never even took the time to educate themselves about the case before lending their names, giving their support and advocating for his freedom," she said Wednesday. "All of this has taken an unimaginable physical, emotional and financial toll on each of us."
Over the years Abu-Jamal challenged the predominantly white make-up of the jury that found him guilty, the instructions given to the jurors and the witnesses' accounts.
He also said his lawyer at the time was ineffective and the judge was racist. According to him another man had also confessed to the crime.
In jail Abu-Jamal continued to write and also did radio broadcasts and gained many supporters who formed the "Free Mumia" movement. In 1995, the former journalist wrote a book "Live From Death Row," in which he describes prison life and calls the justice system racist.
Amnesty International, which maintains that Abu-Jamal's trial was "manifestly unfair and failed to meet international fair trial standards," said Abu-Jamal, who still has an appeal pending before the Pennsylvania Supreme Court over the validity of ballistics evidence should be given a new trial.
"Amnesty International continues to believe that justice would best be served by granting Mumia Abu-Jamal a new trial," said Laura Moye, director of the human rights group's Campaign to Abolish the Death Penalty.