Former Manchester United captain Gary Neville thinks the Reds were let down by Paul Pogba and Zlatan Ibrahimovic during their 0-0 draw against Liverpool at Anfield on Monday (17 October). Jose Mourinho's side failed to pose a sustained threat to the Liverpool goal – and Neville has claimed the manager is entitled to feel underwhelmed by the performances of his summer signings.
Ibrahimovic, 35, fluffed United's best chance of the game with a headed effort in the second-half, while Pogba failed to exert his influence on the match, as Mourinho would have hoped. "I think the disappointment for United if anything, and it was difficult for them, is you would want more from Pogba and Ibrahimovic," Neville told Sky Sports.
After a bright opening to the match, United were pushed further and further back as the game progressed – and Mourinho ultimately seemed happy to settle for a draw. Neville explained how the lack of cohesion between United's wide players, Marcus Rashford and Ashley Young, and Ibrahimovic caused them to concede territory.
"Rashford and Young became so detached from their areas up front that they were playing in a back six. So actually to get up the pitch and into those areas to cross was difficult for United once they actually settled back," the United legend explained.
"The game changed after 20 minutes in that United's wide players were certainly dragged back and [Antonio] Valencia and [Daley] Blind at times, especially Blind, was playing like a fourth centre back."
However, Neville has defended Mourinho's safety-first approach to the game at Anfield, saying it is an attitude United have previously adopted under Sir Alex Ferguson. "You could be hypercritical and sit here and say: 'United lacked ambition and that is not the United way.' However, when I have come to this ground over the years with Sir Alex Ferguson, there was many a time when we have done that and sometimes scored the winner," Neville admitted.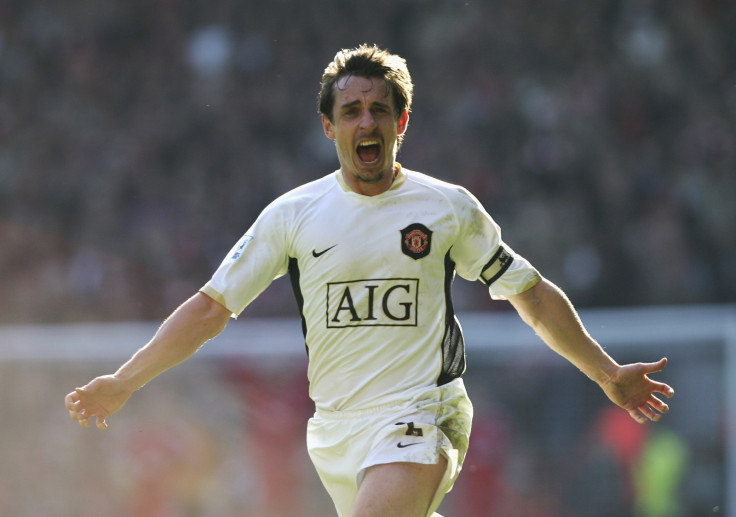 "United could have done that through Ibrahimovic and been grateful to David De Gea at the other end. And there have been many times when United have shown respect to a Liverpool team.
"It is not an easy place to come here, they have got the two most difficult away league games, historically and emotionally in terms of Anfield and results wise in terms of Stamford Bridge. And Jose Mourinho knew he could not lose tonight with this difficult run they have coming up in the next 10 days, where he has Fenerbahce, Chelsea and City to come."