Ex-Manchester United Defender Gerard Piqué Criticised for Taking Part in Pro-Catalonia Rally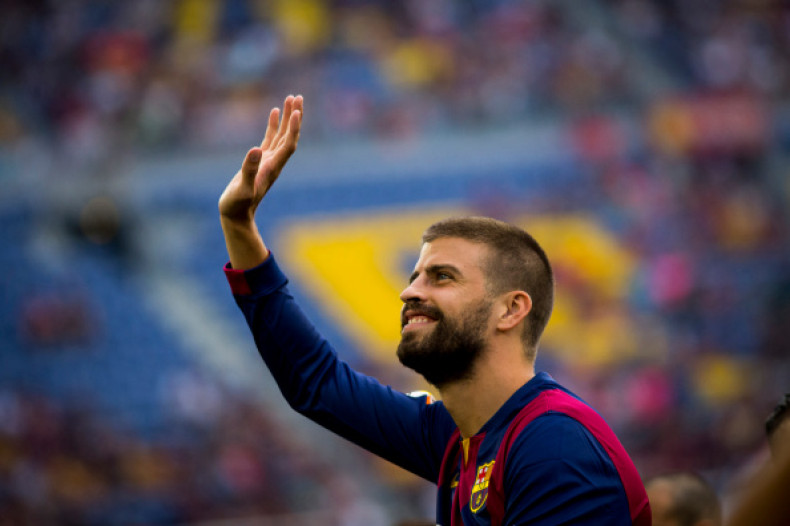 Barcelona defender Gerard Piqué has been criticised after pinning his politcal colours to the mast by tweeting a photo of himself attending a pro-Catalonia rally.
The 27-year-old, who wore the colours of the flag of Catalonia, known as 'La Senyera', joined two million separatists to mark a day of independence for the wannabe break-away state.
His son Milan wore Barcelona's second kit, which also borrows the colours of the Catalan flag.
Piqué said to his 9.4mTwitter followers: "Happy National Day of Catalonia to everyone!"
But within minutes of posting the photo, the World Cup-winner was criticised by fans who believed he should not be siding with the independence movement.
One fan called Pique a "son of a b***h", while another asked "why do you play for Spain?"
Jose Luis Grande said "then you are so hypocritical to play for the Spanish national team - and they are so stupid to call on you."
A user by the name of Kiks even invoked the expression "Spain, a country great and free", which was used by former Spanish dictator Francisco Franco, a figure reviled in Catalonia.
A group of users even coined the hashtag #PiquéFueradelaSelección "Pique out of the national team."
Catalonia is the wealthiest but most indebted of Spain's 17 regions. Its teachers, doctors and public sector are obliged to speak Catalan, an official language along with Spanish.
Calls for a referendum on its independence have increased since the economic downturn led the Spanish government to impose austere policies.
But any referendum would require the approval of the Spanish government, which has so far refused to entertain the idea.