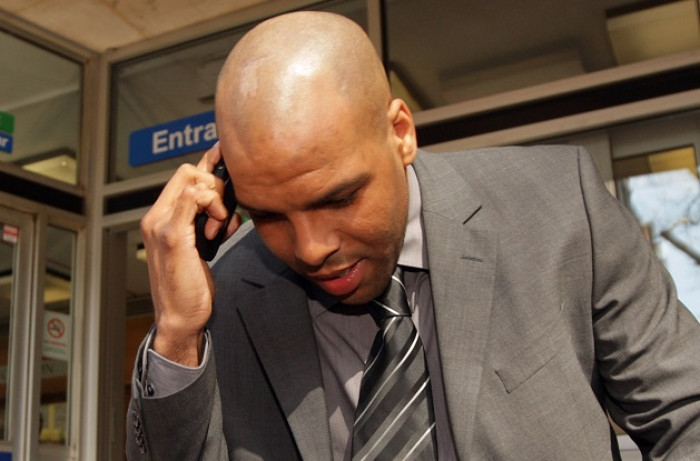 Former Premier League striker Marlon King has lost his chance to appeal against an 18-month-sentence he is currently serving having been convicted of dangerous driving.
The player, whose former clubs include Birmingham City and Watford, was driving his Porsche Panamera on the A46 near Newark, Lincolnshire when an off-duty policeman noticed him driving erratically.
Ex-Jamaica international King, 34, drove over a roundabout at 60mph, 30 mph over the limit, weaving in and out and undertaking cars on the dual carriageway whilst eating an ice-cream he had just bought from McDonalds.
Finally King slammed on his brakes forcing ex-lorry driver Martin Beck to also slam on his brakes. Another car slammed into Mr Beck's rear and he had to be cut free from the wreckage and airlifted to hospital with a dislocated and fractured arm. King initially left the scene but later returned to help.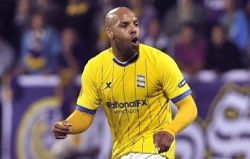 The Court of Appeal heard how King's family had to move to Zambia without him so his wife could care for her elderly parents. She was now suffering from depression said Melissa Millin, representing King. Millin also said King's children were finding it hard to settle into school there without their father.
"The very eldest and the very youngest members of the family are suffering disproportionately," she said.
However Mr Justice Lindblom rejected the appeal. "It was an unusually bad offence of its kind," he said, "with episodes of extremely aggressive driving and sudden changes of lane and speed on a busy road culminating with him stopping, blocking the path of a vehicle and causing the collisions which followed. It was, in truth, deliberately dangerous driving, which may have resulted in far more serious injuries or worse."
This is not the first time King, who retired from football last year, has been in trouble. In 2009 he was jailed for sexual assault and ABH after smashing a woman to the floor in a London nightclub. In 2002 he was jailed for handling a stolen BMW. He also has convictions for drink-driving and dishonesty.