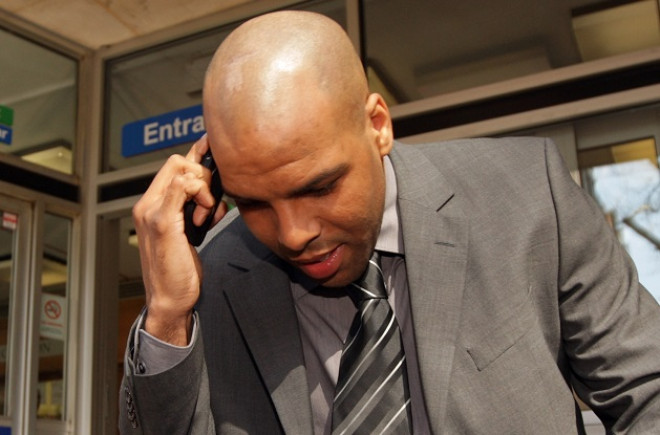 Marlon King has been jailed for 18 months for causing a crash in his Porsche which left a man with a fractured elbow.
Nottinghamshire Crown Court heard the former Wigan, Watford and Coventry footballer was behaving in an "arrogant" and "aggressive" way when the collision happened in April last year.
The 35-year-old was eating an ice-cream when his car caused the crash on the A64 in Nottinghamshire.
King had to be airlifted from his Porsche and was rushed to hospital following the incident.
In court, the former Premier League player was told by Paul Mann QC: "I do not regard your case as merely impulsive or silly behaviour. It was aggressive. It was arrogant."
King was also banned from driving for three years.
The former striker has previously been jailed for sexual assault, and been convicted of 14 separate offences, including drink-driving.