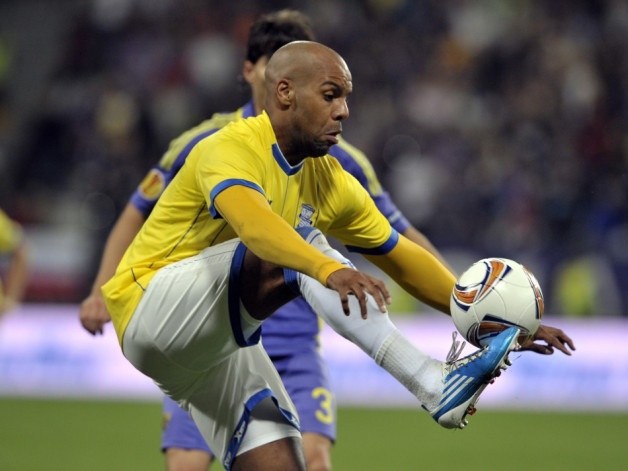 Birmingham City striker Marlon King was arrested by police on suspicion of dangerous driving yesterday after his Porsche was involved in a crash with two other vehicles that left a man needing hospital treatment.
The collision with the Vauxhall Astra and Volkswagen Polo happened in Winthorpe, Nottinghamshire, at 2:50pm on Friday on the Lincoln-bound carriegeway of the A46-A17 interchange.
A 35-year-old man was airlifted to Queen's Medical Centre in Nottingham.
Passengers in the two other vehicles involved suffered whiplash injuries.
King, 33, whose previous clubs include Watford, Middlesborough and Coventry City, was released by police on bail pending further inquiries.
In 2009 King was jailed after being found guilty of sexually assaulting a student in a nightclub.
King was celebrating his wife becoming pregnant with the couple's third child when he groped the 20-year-old student in a Soho bar.
When she protested and recoiled from his advances, King punched her in the face, knocking her to the floor and splitting her lip.
He served half of an 18-month sentence for sexual assault and assault occasioning actual bodily harm after being convicted at Southwark Crown Court.
After the conviction he was sacked by his club, Wigan Athletic.
When he was released in July 2010, he was ordered to sign the sex offenders register for seven years. He vowed to clear his name and show that he had been wrongly convicted.
It was not the first time he had spent time behind bars, in 2002 he spent two months in jail after being found guilty of driving a stolen BMW.
King was ruled out of the season last month after undergoing knee surgery.