A Moldovan woman confirmed that she was with Costa Concordia's Captain Francesco Schettino at the moment the cruise ship hit rocks off the Italian coast.
Domnica Cemortan, 25, reportedly works for the Costa Concordia's owners but was on holiday on its doomed final voyage and was not listed on the ship's passenger manifest. She is believed to have worked as a dancer on another cruise ship in 2007.
Witnesses claimed to have spotted 52-year-old Schettino, who is married and has a child, accompanied by a blonde girl in the luxury restaurant on the top deck of the liner at the time of impact.
"The captain was accompanied by two women, a blonde and a dark-haired one," said Marco Monda, a passenger on the Costa Concordia. "He was showing off Giglio island. He was with us at the time of the accident. Then he ran away, as everyone else. It was awful, there was nobody from the crew to help us evacuate."
Cemortan confirmed on Moldavan channel Jurnal TV that she was with the captain that evening. According to prosecutors, she could have "distracted" Schettino, causing a delay to the emergency procedures.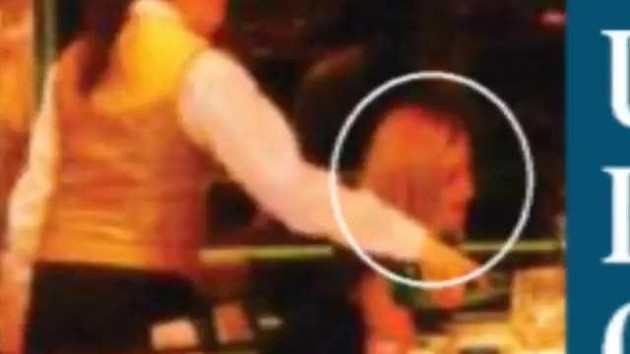 During the TV interview, Cemortan defended Schettino - now dubbed 'Captain Coward' - against allegations that he abandoned the ship after it hit rocks. "He saved thousands of lives. I think he did an extraordinary job and all the crew is supporting him and think he saved more than 3,000 lives."
In another interview with the website adevarul.ro, she said she was having dinner when the accident occurred.
"I climbed to the main deck and started translating in Russian information given by officials," she said. "I left the liner at 11.50pm and the captain was still on board. He helped evacuate people from the ship."
Colleagues meanwhile, accused the beleaguered captain, who has vowed never to go to sea again, of treating the 1,000ft long vessel "like a Ferrari" and said he was an over-exuberant "daredevil".
Mr Schettino, who was being kept under house arrest in Meta di Sorrento near Naples, was interrogated for three hours on Tuesday about the disaster which has claimed at least 11 lives, with 22 people still missing.