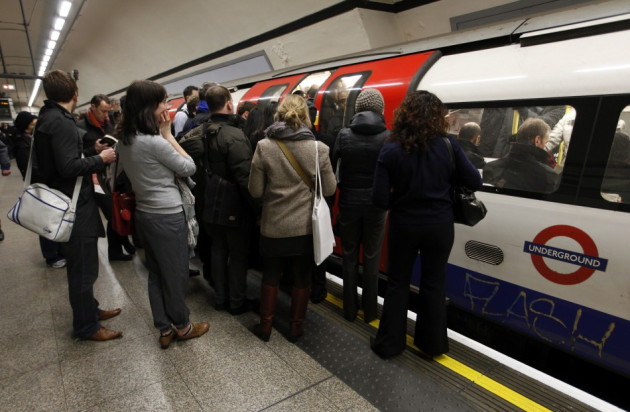 Transport for London (TfL) is shelling out an average of £1million a year on refunds for London Underground customers because of service inefficiency.
Figures obtained by International Business Times UK reveal that from 2009-11 TfL handed £3,215,645.55 back to unhappy customers who had experienced delays on the underground.
Around 1.1 billion passengers are carried by London Underground trains every year.
Tube travellers were most irked about the Metropolitan line, which had the highest number of refunds every year.
In 2011, the line's most expensive year in refunds, £432,137.90 was paid out to 107,138 passengers, averaging £4.03 each.
TfL's least costly line is the two-stop Waterloo & City, which costs it an average of £3,106 a year in refunds.
The total number of refunds has risen 70 percent from 2009 (283,701) to 2011 (407,282), possibly reflecting an increasing willingess among Tube users to claw some money back after years of consecutive fare increases.
Customers are entitled to refunds under TfL's "Customer Charter".
Refunds are given if "your train is delayed by more than 15 minutes, for reasons within our control," according to the charter.
TfL will not hand out refunds if "the delay is beyond our control such as security alerts, third-party action or bad weather" or for "service changes advertised in advance".
There is also no mention of refunds for a poor journey experience such as overcrowded carriages - an everyday scene on the Tube.
"The Tube's performance and reliability are improving all the time despite carrying more people than ever, with the highest ever passenger numbers seen in December," said a TfL spokesperson.
"We are running more train services than ever before, with more than 97 percent of scheduled services operated this year."
Download the data.