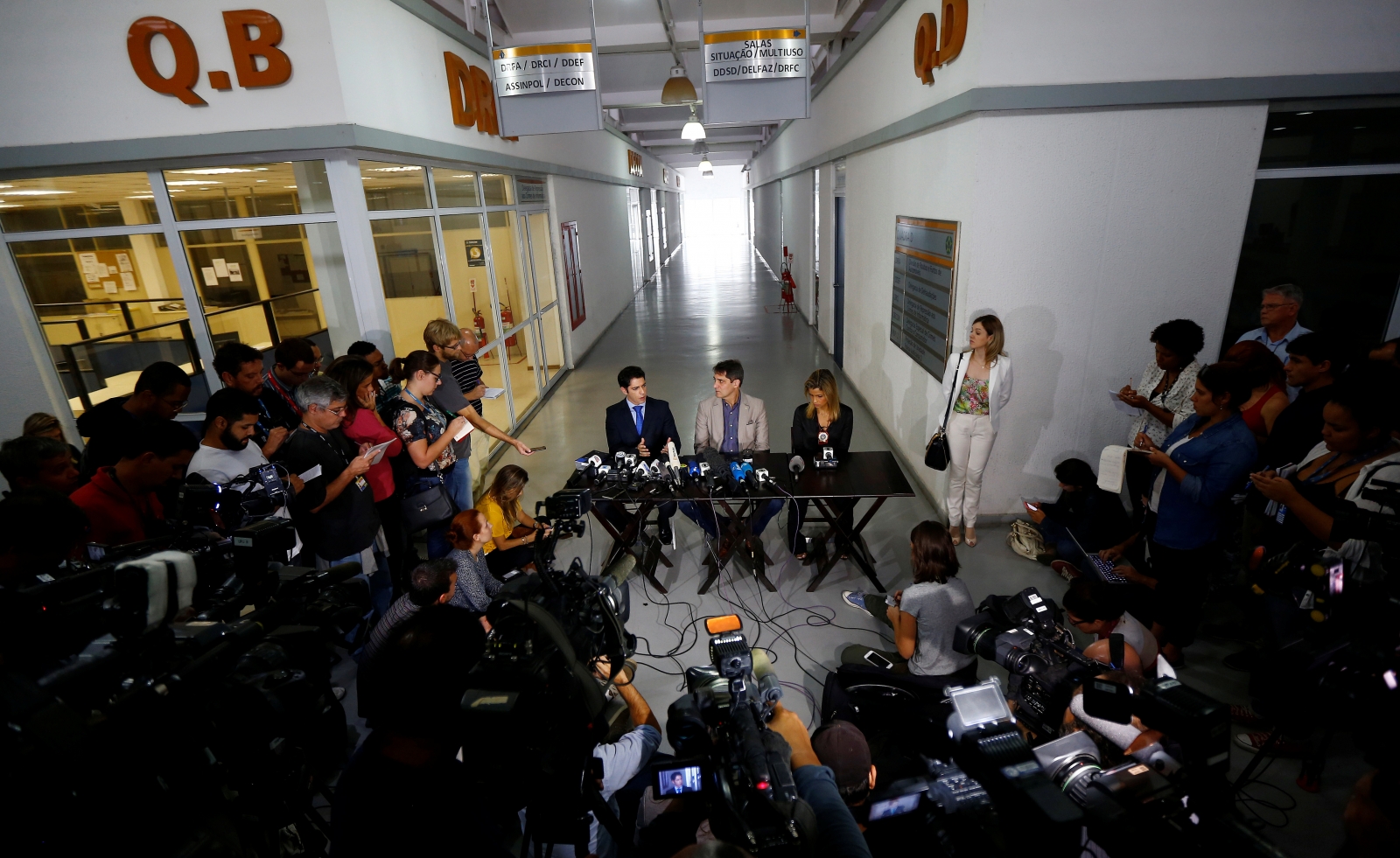 Brazilian authorities say they have identified four of the more than 30 men involved in the alleged gang rape of a 16-year-old girl in Rio — a crime police had no information of until social media users contacted them. A search warrant has been issued against the men, including the girl's boyfriend.
The case gained nationwide attention after two of the perpetrators posted pictures and videos of the assault on Twitter with gruesome captions.
In one tweet, a person whose screen profile recognised him as Michel in Rio, posted a video of the victim naked and appearing to regain consciousness, with the words: "Pounded the girl – get it? Hahaha." Another man named Juninho tweeted a picture of his face next to the woman's genitalia with the caption: "Rio state opens a new tunnel for the speed train."
Although, the Twitter accounts have been suspended, the video continues to circulate.
According to the State Public Prosecutor's Office in Rio, they have received more than 800 complaints to a hotline after the tweet was posted early on Wednesday (25 May). By evening, the Prosecutor's Office got a statement from the victim, as reported by Brazilian magazine Veja.
In her statement, the girl said Lucas Perdomo Duarte Santos, 19, was her classmate whom she had been dating for the last three years. On 20 May, she went to his house in Morro do Barão in Jacarepaguá, Rio de Janeiro, but when she woke up the next morning, she was at some other place surrounded by more than 30 armed men.
According to the magazine reports, arrest warrants have been issued against four men— Silva, the 20-year-old who uploaded the video, Marcelo Miranda da Cruz Corrêa, 18, who also circulated footage of the crime, Raphael Assis Duarte Belo, 41, who allegedly appeared in the clip and took a selfie with the victim's body, and Santos, the girl's love interest.
The crime has sparked worldwide outrage. "What we have in Brazil is a cultural stew of sexism and sexual violence," Congressman Marcelo Freixo, president of the Human Rights Commission of Rio de Janeiro, said in a telephone interview. "It's a systemic issue, not confined to one economic class or the other."
Acting President Michel Temer condemned the incident and posted a tweet saying he "vehemently repudiates" the alleged rape. He added: "It is absurd that in the 21st century we have to live with barbaric crimes like this."