An exclusive kiteboarding club for the well-heeled executives of Silicon Valley has been threatened with a $4.6m (£3.15m) fine by California officials for its impact on the fragile wetlands of the Pacific Coast.
Former San Francisco Bay Area advertising executive and professional sailor, John Sweeney, and his Point Buckler Club, have filled in more than 29 acres of tidal wetlands to construct two helipads, an outdoor lounge area, toilets and pseudo rustic hunting cottages, according to state officials.
The club — which combines kiteboarding and presumably duck hunting — reportedly has only eight members who pay a mammoth six figures to enjoy the facilities on Point Buckler Island, which is owned by Sweeney.
The club is in an area 50 miles (80km) east of San Francisco where a number of duck hunting clubs use pumps to flood the area and maintain just the right vegetation to attract ducks to kill.
Sweeney purchased the island in 2011 and aimed to renovate the old duck hunting club that had existed there. He has battled ever since with environmentalists and the San Francisco Bay Regional Water Board, over his development plans to turn the wetlands into a playground for the rich, reports the Los Angeles Times.
The club's Facebook page touts it as an "exclusive private delta island club for kiteboarding, duck hunting and social" networking, adding that it's a "Silicon Valley kite surfing hangout via high speed yacht or helicopter."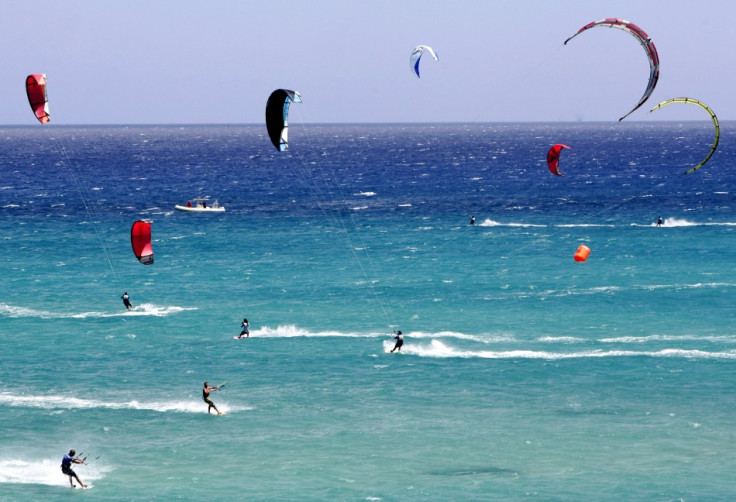 According to state officials, Sweeney - an advertising executive and former professional sailor - never applied for permits to do the work for Point Buckler.
"The work that was done was highly destructive to the ecosystem," said Dyan White, the head of the California regional water board's prosecuting team. When Sweeney "purchased the island, it was fully functioning as a tidal wetland," he added. "He built a levy around it, he cut off all tidal flow, and he dried the levy out."
Among the species hurt by the destructive construction, White said, are salmon and delta smelt, which are both protected under law. The $4.6m proposed fine would be the largest ever levied, according to White.
Sweeney insists he did nothing illegal. A 1977 Suisun Marsh Preservation Act which governs how the area can be used "protects each duck club in perpetuity and gives each duck club a manual for how to fix its levies," Sweeney said. "All we did was fix our levies."
When the state water agency took action to stop the club construction, it was sued by Sweeney. Both sides will face off in a hearing in July.
"The water board can issue press releases all the time," Sweeney said, "but we're the one's suing them."