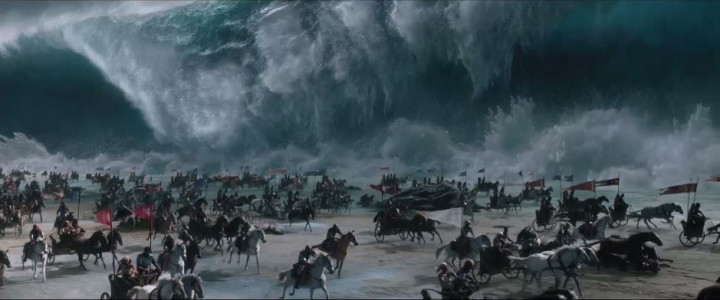 Ridley Scott's biblical epic Exodus: Gods and Kings now has a second trailer, further detailing the plot and showing off more of its large scale battles.
Exodus tells the story of Christian Bale's Moses and Joel Edgerton's Ramses, two brothers who grow up together only to be torn apart by prophecy and war.
Across Ancient Egypt Scott depicts high-speed chariot chases, monumental plagues, huge tsunamis and all manner of the tools at God's disposal following his decision that, you know what, enslaving 400,000 people probably shouldn't be allowed.
You can watch the trailer below...
Guided by God, Moses and Ramses become the figureheads of a fight for freedom and a fight for control.
Part Gladiator, part Noah and naturally part The Ten Commandments, Exodus: Gods and Kings looks set to be a big, pleasing winter blockbuster for anyone hankering for some swords and sandals action this Christmas.
Of course being a biblical tale the movie will undoubtedly encounter some sort of controversy if it doesn't strictly adhere to the original tale, but criticism could come from other areas as well.
David Dennis Jr wrote for Medium.com: "Ridley Scott is one of those guys who's apparently hell-bent on historical accuracy but doesn't care enough to cast a person of colour as Moses or a goddamn African queen while simultaneously filling out the rest of the movie with Black servants and thieves."
Also seen in the trailer are Sigourney Weaver as Tuya, Aaron Paul as Joshua, Indira Varma as Miriam and Ben Kingsley as Nun.
Exodus: Gods and Kings is set for release on Boxing Day.