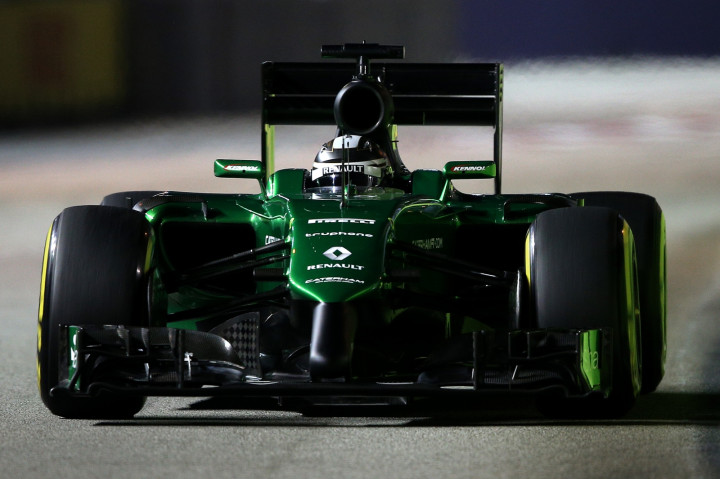 The Caterham Formula 1 team have made 230 employees redundant, but remain on course to resume racing at the season finale in Abu Dhabi next week, administrator Finbarr O'Connell has confirmed.
With staff having not been paid since the team went into administration on 30 September, employees were preparing to start a formal claims process, with redundancies eventually granted at the request of the staff.
Despite the significant lay-off, Caterham remain confident they will compete in Abu Dhabi after raising the £2.35m required to continue racing through an online public campaign and sponsorship funding.
"I'm not sure this [the redundancies] is the bad news. This is what the employees as a group have been asking me to do," O'Connell said.
"This is what they want because it brings them closer to receiving money and if you speak to any of the staff representatives, they will confirm to you that 14 November was the date that they gave me."
Caterham missed the last two races in the US and Brazil and though they are expected to return for the final weekend of the 2014 season questions remain over their long-term future in the sport.
But O'Connell is optimistic over finding a buyer and hauling the team out of administration.
"I've got one really important meeting in Abu Dhabi with a seriously interested party and discussions with others are continuing," he added
"Everybody is doing their best to get to the main event, and that's find to someone who will take over and have it running again."