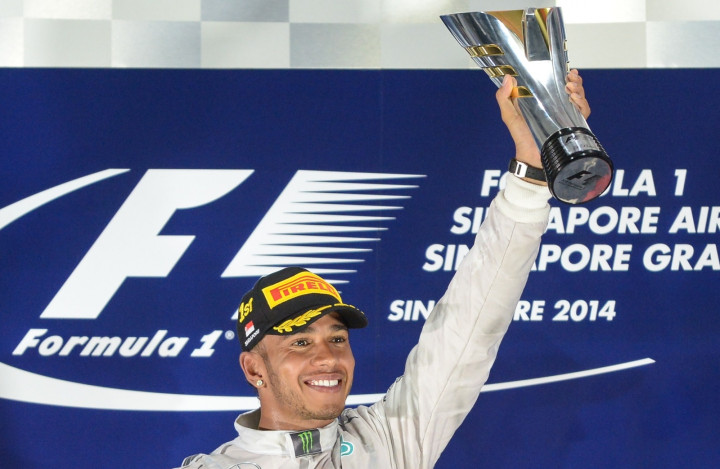 Lewis Hamilton has taken the lead in the Formula One world championship after winning the Singapore Grand Prix.
Mercedes teammate Nico Rosberg was forced to retire due to electrical problems in Sunday's race and now sits three points behind the Brit with just five races to go.
Sebastian Vettel briefly took the lead after his final pit stop but would eventually settle for second spot, fending off the challenge of Red Bull's Daniel Ricciardo and Fernando Alonso of Ferrari.
Rosberg endured an underwhelming afternoon having spent most of his race competing at the back of the field alongside Max Chilton and Marcus Ericsson of Marussia and Caterham respectively, before being forced to quit on lap 14.
In addition to suffering from steering issues the German was unabe engage a gear before being ordered to bring an early end to his race.
"The steering wheel did not work and then the whole car wasn't working. We need to find out what the problem was because again we have a reliability problem," Rosberg said.
"We've had a few this year and that's our weakness. We need to get to the bottom of it and make the car 100% reliable.
"It is tough not even leaving the grid. I was hoping the team could fix it after the race had started because it was going on and off."