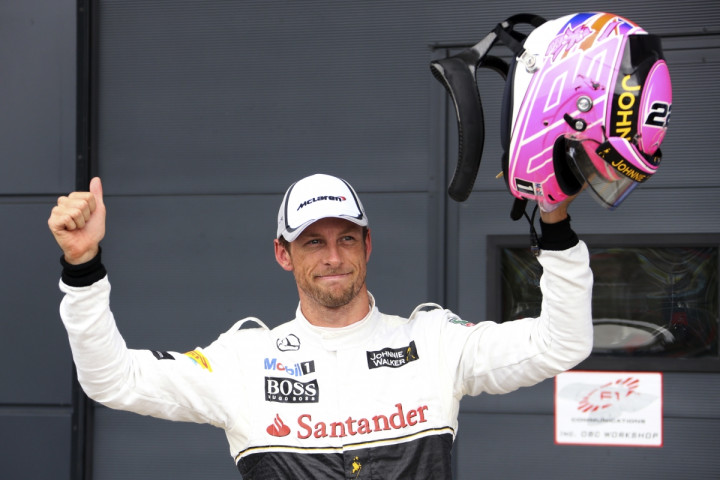 Jenson Button is reportedly set to end his F1 career following the final race of the current season in Abu Dhabi.
According to the Daily Mail, the British driver is set to be replaced by double world champion Fernando Alonso and the Spaniard will partner Kevin Magnussen at McLaren next year.
Both the McLaren team drivers have been waiting for months to find out which of them will be making way for the Ferrari driver, and Button was hoping that it was his teammate who will make way for the upcoming season.
But it is believed that the team have decided to hold on to the young Dane and push out the more experienced 2009 F1 World Champion, despite the Woking based team moving to a new constructor for the 2015 season. They have ended their partnership with Mercedes and are set to partner Honda for the first time since 1992.
The report claims that team principal Eric Boullier is keen to partner the young driver with the more experienced Alonso instead of having two number one drivers, which could cause friction in the team.
"Eric thinks the drivers must fit together rather than having two No 1 drivers. That is bad news for Jenson," an insider was quoted as saying by the Daily Mail.
The 34-year-old F1 driver joined McLaren in 2010 following his title winning season with Brawn GP in 2009, and has eight wins and 25 podium finishes, and he even finished second in the Drivers Championship behind Sebastian Vettel during the 2011 season.
McLaren had been interested in signing Alonso previously, but had cooled their interest following the former Renault driver's dismissal of the rumours, but have recently revived interest after it became clear that defending World Champion Vettel was set to join Ferrari.
It is claimed that McLaren have already agreed a two-year deal with Alonso with an option of a third year. An announcement of the same is expected shortly, leaving Button without a drive for the 2015 season.