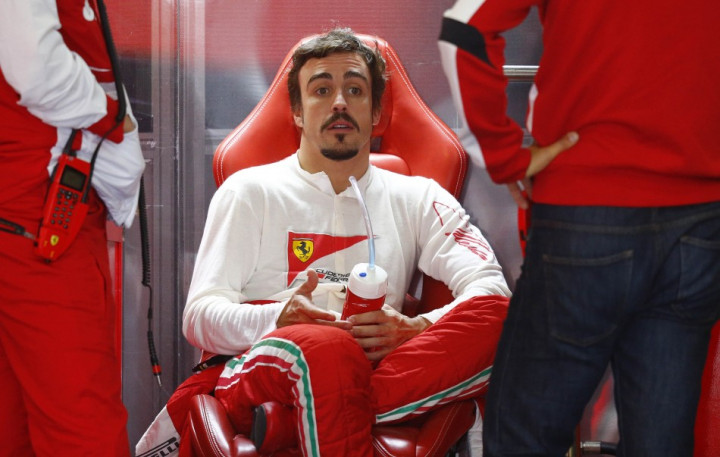 Ferrari's outgoing president Luca di Montezemolo has confirmed that Fernando Alonso is leaving the team at the end of the current F1 season.
Ever since Red Bull announced Sebastian Vettel was leaving the team to join Ferrari, rumours have been making the rounds that he is set to replace the Spaniard, but it wasn't yet confirmed by the driver or the Maranello team.
It is believed that Alonso is looking for a drive with McLaren, who are moving to Honda engines after spending 20 years with Mercedes. But a one-year sabbatical is also mooted as a possible option for the two-time F1 World Champion.
Now the former Ferrari president has revealed that Alonso is leaving the team because he wants a new environment following five years with Ferrari without winning a title.
"Fernando is leaving for two reasons. One, he wants another environment. Two, because he is an age when he cannot wait to win again," Montezemolo said, as quoted on ESPN F1
"He was disappointed that he has not won over these last years and wanted new stimulus," the former Ferrari president added.
The 33-year-old Spaniard has been with Ferrari for five years, but failed to add to his two world titles he won with Renault in 2005 and 2006 even though he came close, before losing out to Vettel in the last race of the season in 2010 and 2012.
Meanwhile, current teammate Kimi Raikkonen has confirmed that he will remain with Ferrari in 2015, but refused to get drawn into a discussion about Vettel replacing the outgoing Spaniard at the Italian outfit.
"The time will tell, really. I have no idea what they are going to do. I have a contract so I'm pretty sure I will be there. The changes will be done for certain reasons, for sure, but it's hard to say what will happen in the future. On the car side I'm sure we will have a much better package for next year. The rest you will have to ask the team," Raikkonen said.