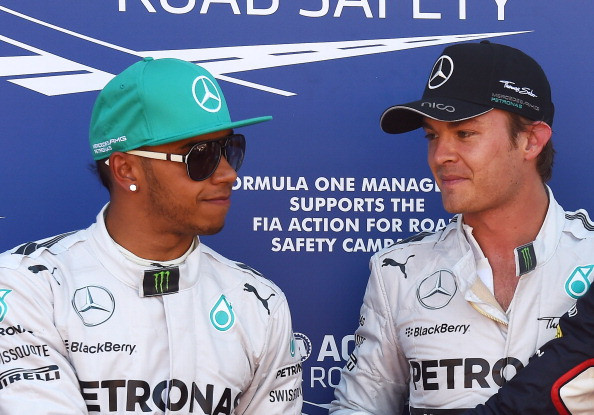 Nico Rosberg has attempted to bury the hatchet with Mercedes teammate Lewis Hamilton ahead of the resumption of the Formula 1 season after accepting the blame for the pair's collision at the Belgian Grand Prix
A collision on the second lap in Spa forced Hamilton to retire while Rosberg finished second behind Red Bull's Daniel Ricciardo to extend his drivers' championship lead to 29 points.
Hamilton accused his Mercedes colleague of having deliberately crashed into him and even though the German had previously refused to admit his responsibility has now apologised to his British teammate ahead of this weekend's Italian Grand Prix.
"I took a lot of time to reflect on the events of the weekend – and we met as a team to discuss it last Friday, too. I analysed the whole situation in a lot of detail and reached the conclusion that I had to take responsibility for what happened because it was my error of judgement," Rosberg said.
"It didn't matter what part of right and wrong was involved, the fact is that it happened and I did not do a good enough job to avoid a collision between our two cars."
Mercedes have reprimanded Rosburg though have not disclosed the nature of punishment, but rhe 29 year old has revealed he has received a personal apology from team advisor Niki Lauda, who blamed the German for the incident after the race.
"The result enabled me to extend my lead in the championship, but when I left the circuit I hadn't really thought about that. I was concerned and distraught about the situation; one thing is for sure: I wasn't happy," Rosberg added.
"I was instead thinking about the criticism - the way Niki Lauda, for example, had been critical about my driving. Niki has since apologised for what he said and, in the heat of the moment you often say things that you regret - that has happened to all of us."