Ferrari driver Sebastian Vettel continued from day 1 and ended the second day of the 2016 Barcelona test as the fastest driver. The first pre-season test ahead of the 2016 F1 season is underway at the Circuit de Catalunya with all 11 teams taking part.
The first day saw all the drivers stick to the medium compound tyres. However, day 2 saw the emergence of Pirelli's new ultra soft compound tyres, with the four-time world champion one of two drivers to test the new compound. The German set the quickest time of the day during a run on the ultra soft tyres, with Red Bull Racing's Daniel Ricciardo, who finished second in the day being the other driver to bolt on a pair of the new extra soft rubber, which is likely to be used only during the races involving street circuits.
Mercedes driver Nico Rosberg, who was the fourth fastest behind Force India's Sergio Perez decided to stick to the medium compound tyres as the reigning world champions concentrated on long runs rather than quick laps. The German driver improved on Lewis Hamilton's first day tally of 156 laps, to complete 172 laps on the second day, which is close to three race distances.
The Mclaren-Honda cars are showing remarkable improvement compared to last season testing, and are showing great reliability as well with Fernando Alonso, who was sampling the MP4-31 for the first time, one of the drivers to complete over 100 laps during the day.
The second day also saw a lot of running compared to the opening day, with eight drivers completing over hundred laps. Hamilton will take over from Rosberg for the third day, while Ferrari will see Vettel handing over the reins to Kimi Raikkonen for the next two days. Here's what the drivers from Mercedes, Ferrari, Red Bull and McLaren-Honda had to say following their second day in the car, as quoted on ESPN F1
Nico Rosberg – Mercedes
"That was an F1 Marathon today! It's great to see that we are already able to do a lot of mileage - and we didn't have a single problem either, which is really incredible. I'm very happy and proud of what the boys and girls at Brackley and Brixworth have done over the winter. I already feel very comfortable in the car. It's a big positive to see everyone pushing so hard in all areas — bringing new developments like the floor we saw today, for example.
"The opposition are chasing us hard and we need to keep being innovative to stay ahead. At this time it's not possible to say how quick we are compared to the others. We will maybe know more at the end of next week — but only Melbourne will give the full picture. Overall, it's been a great start to the testing program and I can't wait to be back in the car on Thursday."
Sebastian Vettel – Ferrari
"So far the first thing that matters is that the car is reacting and doing what I asked for. Now obviously it is crucial that Kimi has a similar impression. About the engine, I can say it is nice to have a bit more sound coming back, it is still not as loud as it could or should be but it is a lot better than it was, now sounds a bit more like Formula 1.
"We worked on a lot of things, it's a brand new car, which means there are a lot of new bits and things are in a different place. We tried to understand how the car reacts, obviously we had an idea and certain expectation, but when you run the car on track it is always a bit different, you are then dealing with temperatures, cooling etc. Sometimes you have to stop a bit longer than necessary or than you really want, just to check, other times the driver goes off track, like I did this morning. But these things happen. Overall we are happy, but we know that we need now a lot of mileage, so there is a lot of work ahead of us."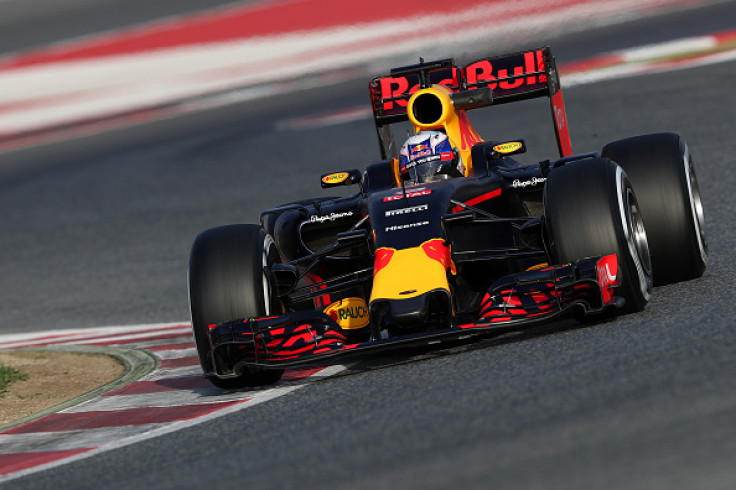 Daniel Ricciardo — Red Bull Racing
"It was a good day. We did pretty much every run on our schedule and run plans are always pretty optimistic so I think we'll take that today. We put in over 100 laps and we ran pretty faultlessly. It was good for me to get a lot more laps. We also tried a few compounds, which maybe is not so relevant at this time of year but it was good to try them anyways. So, for me, a positive two days; you can't ask for too much more. I'm looking forward to next week's test now — I'll have just two more days and then it's Melbourne. I'm just excited to roll it over now and to get to Australia."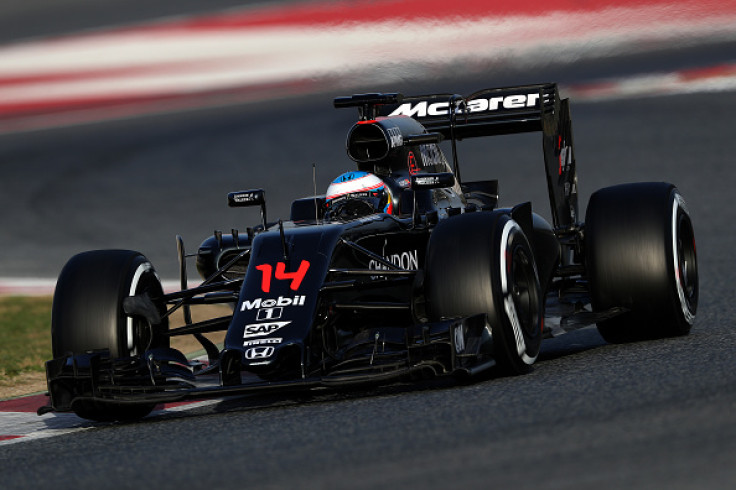 Fernando Alonso — McLaren-Honda
"After a long break, it's good to be back, and to complete a good number of laps — something I missed this time last year. The first priority for the team this winter was to make sure we went through the problems we had last year and find some solutions, and we've done this, at least on the reliability side. I'm proud of the team and the job that everyone has done together on this car. I enjoyed today, but I think there is performance we need to unlock in the car.
"Most of the laps we did today were for aerodynamics studies, and reliability studies: brake temperatures, water temperatures, etc. For a driver, these are things that are not very exciting, so I'm looking forward to doing some setup changes and running with different fuel levels to really enjoy the driving as well. On the aerodynamic side, there are a lot of parts that are quite new for us, so we need a little bit of time to mature the package, and the same on the power unit, too. For us, last year we learned a lot, and now with a completely new philosophy we still need a bit of time to understand everything and exploit its potential."