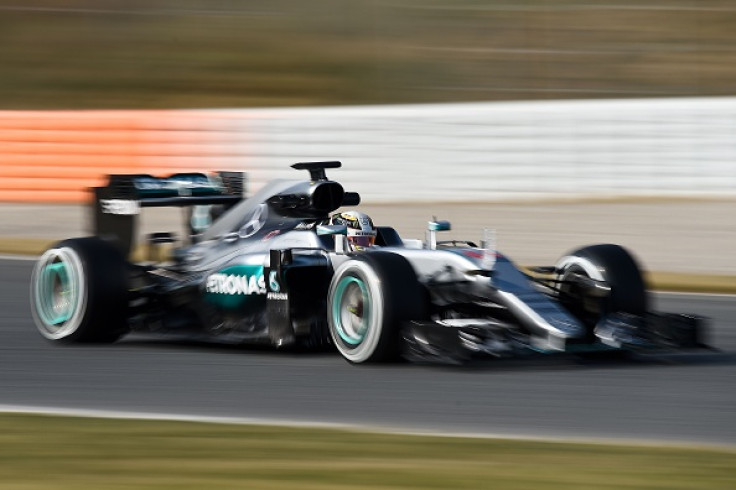 Mercedes showed a hint of their true speed on the opening day of the second test at the Circuit de Catalunya in Barcelona ahead of the 2016 F1 season opener in Melbourne, Australia. Nico Rosberg topped the time sheets and it was the first time for the Silver Arrows team since testing began last week.
The Brackley-based team concentrated mainly on reliability and long runs during the opening four days of the test between 22 and 25 February, but did a qualifying simulation run in the opening day (1 March) to show a hint of their true pace, when the German driver set a 1.23.022 on a set of soft compound tyres. Sebastian Vettel still holds the fastest time of testing thus far with a 1.22.810, but that was with the much quicker ultra-soft compound tyres introduced by Pirelli for the upcoming season.
The Mercedes team with their reliability and pace look to be a step above the rest, but it is impossible to draw a clear conclusion as every team runs separate programmes during testing. The Williams of Valteri Bottas was second, but his run was on the ultra-soft tyres, while the McLaren-Honda of Fernando Alonso showed promise following a difficult end to the first test.
Kimi Raikkonen in the Ferrari did not have the best of days when his afternoon session was ruined by a gear transmission issue, while the Red Bull Racing team also suffered after a Daniil Kvyat's rear brakes caught fire ending his morning session prematurely. The newly formed Haas Racing team were most affected as a fuel sensor problem curtailed their running to just 23 laps.
Sauber, meanwhile, completed their first day of testing with their new car, which was launched on 29 February after they used the 2015 car with the new livery in the first test at the Circuit de Catalunya.
The reigning champions are the only team to split the driving between their drivers to keep them fresh and like the first test they amassed the maximum number of laps, with both the drivers completing a combined 171 laps between them.
Below are some drivers' reactions, according to ESPN F1:
Nico Rosberg – Mercedes
"It was a decent morning and we're making progress. It was nice for me to be able to push some more and produce some stronger lap times. We were doing qualifying practice this morning - it's important to practise that as well. And that's when it's all the more enjoyable; taking the car to the limit and really pushing. It's been a good test, reliability has been good, the speed has been there - it's all working to plan."
Kimi Raikkonen – Ferrari
"It is normal to have some little issues during testing like we had with the gearbox today, but I am not concerned as we have time to fix it. That's the purpose of testing, learning new things and trying something different. We still have something to be done of course but it is a normal process this time of the year. It is a different story when we go racing.
We will know pretty soon what will happen in Australia but so far the car feels good. I have no idea what the others are doing, lap times may vary with different tyres and fuel levels, but we know what we are doing and we are pretty happy with the way the car is handling. I think we have a very good package, time will tell if it is good enough."
Valtteri Bottas – Williams
"It was a good day today. We managed to run without any major issues with the car. It was very interesting discovering more about the FW38 and what kind of set-ups work for this car. I think we managed to make progress. We did some short runs today which I really enjoyed. I still agree with what I said last week - we have improved in the areas where we were weak last year. I am looking forward to tomorrow and continuing testing."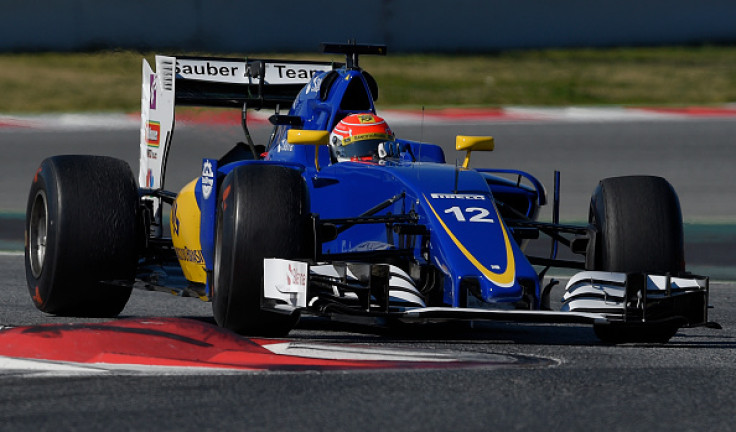 Felipe Nasr – Sauber
"It was a productive roll-out day with the new Sauber C35-Ferrari - with more than 100 laps on the Barcelona Circuit. As usual on the first day of testing with the new car, we focussed on several installation and system checks, on set-up changes and, of course, on data collection. It was an extensive programme, on medium and soft tyres, from which we obtained interesting data to look into. For the following test days there is still a lot of work to do."
Fernando Alonso – McLaren-Honda
"After the disappointment of not being able to complete much running at the end of last week's test, it was positive to get so many laps on the board today. We tested a number of different configurations and spent a lot of time working on the power unit and collecting data from the aerodynamics. It's too early to tell a real difference compared to the engine last week, as we focussed today on shorter runs and adjusting the balance and set-up of the car. However, today's full day of running has been a good start to the second test, and has provided us with lots of useful data that we can analyse overnight before Jenson continues the programme tomorrow."