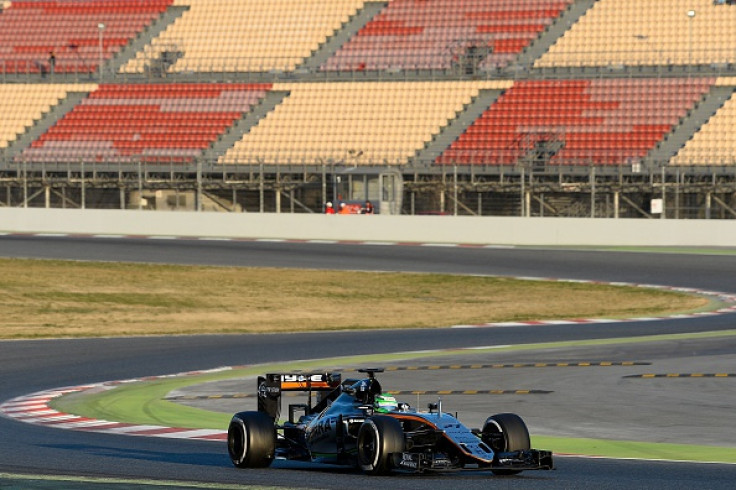 Force India's Nico Hulkenberg topped the time sheets on the third day of the first pre-season test at the Circuit de Catalunya in Barcelona as McLaren-Honda and Ferrari suffered problems during the session. The former suffered a hydraulic leak, which saw Jenson Button complete just 51 laps before the problem and not emerge from the garage following the issue for the rest of the day. The latter, on the other hand, missed out on the entire morning session with a fuel sensor problem but Kimi Raikkonen managed to complete a race distance and finish third after rectifying the issue post lunch.
It was a good day for the Haas Racing Team and Renault, who suffered problems in the first two days. Romain Grosjean completed 82 laps for the former and finished the day in second place, while Kevin Magnussen notched up an impressive 111 laps for the latter to finish in fourth place. The standings, however, are of least consequence in this test as the teams get to grips with their new cars.
Reigning world champions Mercedes continued to focus on long runs rather than quick times laps and split the day between their drivers, with Nico Rosberg taking the morning session before handing it over to Lewis Hamilton in the afternoon. The duo again notched up one race distance between them while finishing fifth and eighth on the table respectively. The Silver Arrows team are yet to show their hand when it comes to outright pace.
Carlos Sainz was the most impressive of the lot as the Toro Rosso team completed a mammoth 161 laps during the day to add to Max Verstappen's 121 laps on day 2 of the test. Raikkonen will continue in the driver's seat for the fourth and final day of the test, while Fernando Alonso takes over from Jenson Button at McLaren. The duo will hope to get a full day of track time after the problems suffered on day 3. Here's what drivers from Mercedes, Ferrari, Force India, Renault, McLaren and Haas racing had to say following the penultimate day of the first pre-season test, as quoted on ESPN F1.
Nico Rosberg – Mercedes
"That was another very valuable day for us. It's amazing to see that the car is already so reliable and we started trying some basic set up changes this morning too. It was good to split the time on track with Lewis. The car is able to do so many laps, so I think it's probably a more effective way of doing things. Two drivers doing half days will do better work compared to 160 or 170 laps from one person."
Lewis Hamilton – Mercedes
"We've had a great start to testing as a team so far. The car feels very much like last year's and we've done plenty of laps, so let's hope it continues with a strong end to the week tomorrow."
Kimi Raikkonen – Ferrari
"The first feeling is quite nice. Not the best day overall but I'm sure it will be good, we just need more time in the car and obviously we are working on different things and trying better things. I'm sure it's going to be a better car — it's already a better car than the end of last year so we are doing the right things.
"Overall the handling is good, there were many areas we felt we had to improve from last year and that was one area, there are many other areas. We are now in the start of getting it ready and be happy with everything. There's still a lot of work to be done to produce a good car but I'm sure it's going to be good," the Finn said following his first test of the SF16-H," as quoted by ESPN F1.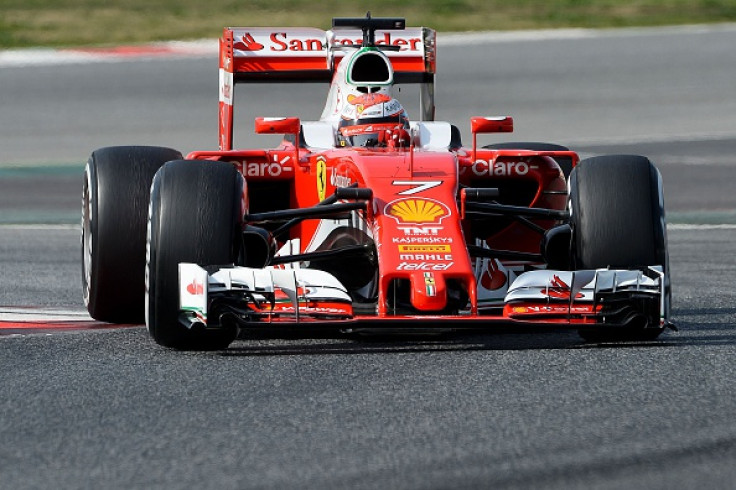 Nico Hulkenberg – Force India
"A positive day for me and I've come away with some good first impressions as we continue to learn about this car. We tried quite a lot of things today and, although we need to do some more fine-tuning, it does feel like we are moving in the right direction. The important thing is that we are getting lots of laps under our belt at this early stage and we are able to start exploring different set-ups. Melbourne is not far away, but it feels like we are on schedule and days like this are very encouraging. You never know what the other teams are doing so we're just focusing on ourselves and working hard."
Kevin Magnussen – Renault
"It's fantastic to get back in a Formula 1 car after eleven months away. Everything felt good straight away and it was great to be working with the team for the first time behind the wheel. We completed a lot of laps which is a real positive and I can't wait to jump in the car tomorrow and continue today's work."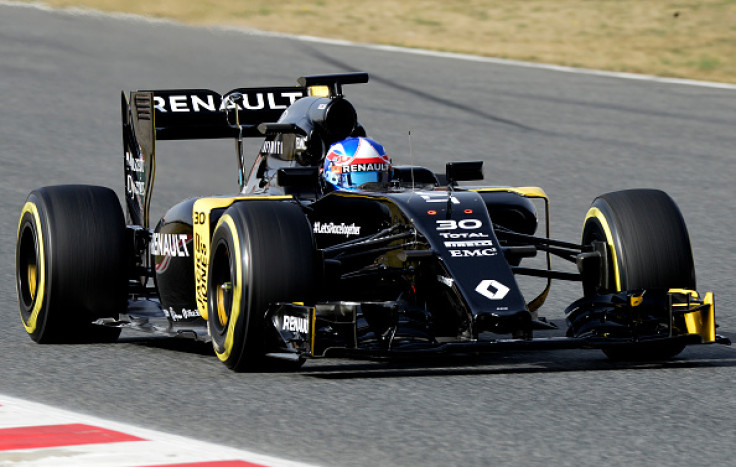 Jenson Button – McLaren-Honda
"We ran through our normal programme of checks and changes this morning before the hydraulic problem stopped us early this afternoon. It's not so good to miss out on this afternoon's running, but it's testing. Hopefully we can learn from the issue and the team can get a good day's testing with Fernando tomorrow."
Romain Grosjean – Haas Racing
"Yeah it was. The idea was to go over 100 laps. We didn't quite manage that because we lost some time after lunchtime. We had to repair some parts, we had quite a small glitch with the software. But generally we made some progress with the setup changes on the car, trying to understand how it was working in terms of aero, in terms of mechanical.
"Everyone is quite happy with the way it reacts, the way it goes in a good direction. The first impressions from the first day which were really good in the car are still there. I felt really good driving it."