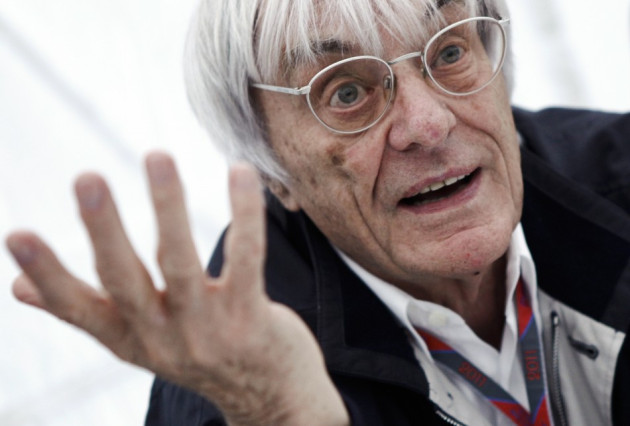 Motorsport mogul Bernie Ecclestone faces bribery charges over the sale of the money-spinning Formula One race series.
A judge in Munich has served indictment papers on the billionaire following the conviction of a key player in the sale of the sport in 2005 to private equity group CVC.
Gerhard Gribkowsky, was jailed for eight and a half years for taking $44m in bribes while the $1.7bn deal was being done. He said in court that the money had come from the Ecclestone family trust.
Ecclestone testified that the cash was not a bribe but was given because he was worried that Gribkowsky would report him to the UK taxman.
Ecclestone, 82, faces claims of bribery and aiding and abetting a breach of trust, following investigations lasting more than two years by prosecutors.
Ecclestone's lawyer, Sven Thomas, branded the bribery claim "highly questionable".
Ecclestone told the Financial Times: "I have just spoken to my lawyers and they have received an indictment. We are defending it properly. It will be an interesting case. It's a pity it's happened.
"If someone wants to sue you, they can do it and you have to defend it."
Gribkowsky helped finalise the sale of F1 to CVC Capital Partners. At the time, he was chief risk officer at German bank BayernLB - one of three banks involved in the sale.
He claimed that Ecclestone, who holds the commercial rights for F1, offered him between $70m and $80m. Following the sale, BayernLB carried out a review of the sale.
Earlier during investigations, Ecclestone was accused of receiving $41.4m in commissions from BayernLB.