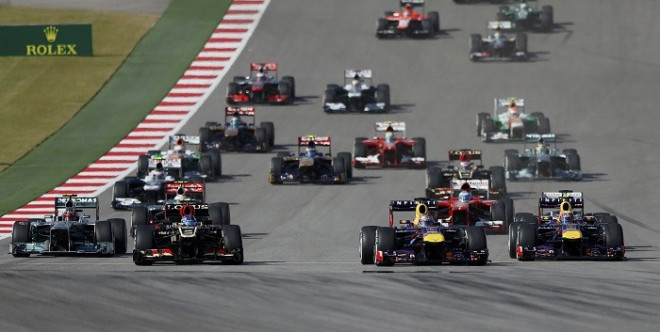 The board of Delta Topco, F1's parent, has agreed on a $332m (£200m, €241m) dividend payment for 2013.
Private equity firm CVC Capital Partners, which is the largest shareholder in F1, will receive a payment of about £80m, according to Sky. Meanwhile, the estate of collapsed Lehman Brothers will get a $40m share, and CEO Bernie Ecclestone will receive $17m for his 5.3% stake in the business.
Other shareholders in the firm include the fund managers BlackRock and Waddell & Reed, Norway's Norges Bank and the municipal retirement fund of Texas's teachers.
The dividend payment reflects F1's continuing financial strength and cash generation, despite the broader challenges faced by the company.
The dividend will be funded through redeeming outstanding shareholder loan notes, reported Sky.
Delta Topco's board initially discussed a higher dividend payment, but later decided against it in line with the firm's outstanding debt and possible stock exchange listing.
CVC earlier halted plans to list the company in Singapore, citing weak market conditions and bribery charges against Ecclestone.
Ecclestone is facing charges that he bribed a former BayernLB bank executive in 2005 to steer F1's sale towards CVC, which would ensure him the CEO post.
Ecclestone earlier stepped down from the racing circuit's management board pending the outcome of a trial in Germany that will begin next month. He has consistently denied any wrongdoing.